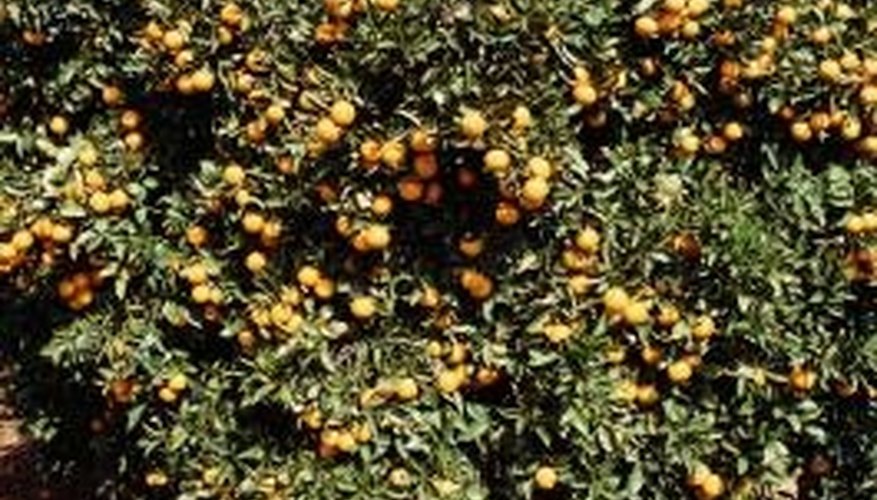 Ortho Volck Oil Spray, manufactured by the Scotts Miracle Gro Company, is a concentrated oil substance used to kill insects and eggs that survive the winter by living on trees. Treatment with Ortho Volck Oil Spray on fruit and shade trees aids in control of pests like mealybugs, lacebugs and scale insects, as well as sooty mold. Use the spray outdoors on a calm day when the temperature is between 40 and 85 degrees Fahrenheit. Spray dormant trees one time in late winter to early spring, and growing trees when wounds or insects are noticed.
Mix the concentrate with water in the garden sprayer. Use a ratio of 5 1/3 oz. per gallon for dormant season treatments, or 2 1/2 oz. per gallon for growing season treatments.
Spray the trees. Make sure all surfaces are evenly covered -- tops and bottoms of leaves, branches, stems and trunk.
Inspect the trees in two weeks. If insects or feeding injuries are present, spray the trees again. Do not spray more than four times, and allow two weeks between each application.
Tip
Do not use Ortho Volck Oil Spray on maidenhair ferns, Japanese maples, red maples or blue spruce.