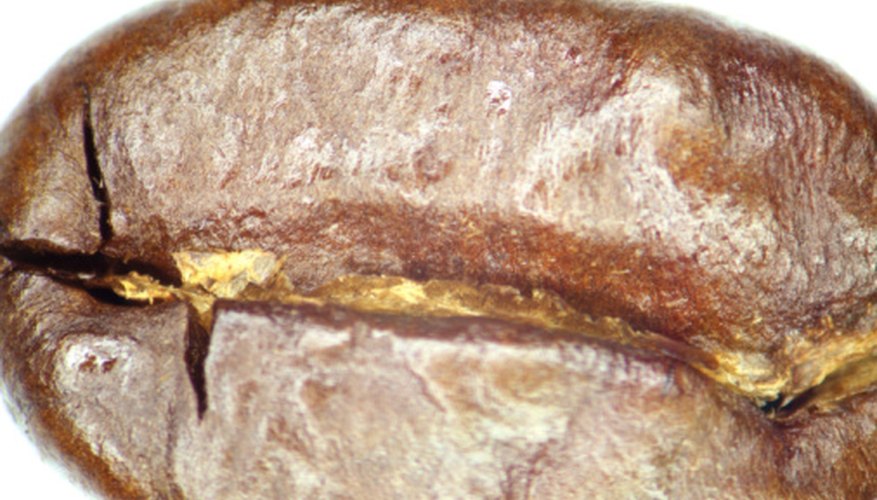 The humble coffee plant produces seeds with a hull. The hull is removed to reveal the bean. The bean is roasted to release its natural aromas and complex flavors. The bean is ground once roasted and used to brew coffee. The coffee plant is grown in tropical environments. As it grows, it needs pruning to produce the best branches and beans possible.
Arabica, Liberica, Gros Indenie and Excelsa (One Trunk)
Cut off the top of the tree, making a 45-degree cut near a branch node, so that the tree is 4 to 6 feet in length.
Thin out the tree by removing small, underdeveloped branches, leaving the thickest branches of the trunk.
Remove dead and diseased branches by cutting all the way back to the shoulder on the trunk. Clean your pruning shears using rubbing alcohol after cutting away diseased branches.
Cut away suckers from the bottom of the tree. Suckers are new plants growing vertically from the base of the tree. Pull them up from the ground by hand.
Robusta, Kouilou and Petit Indenie (Several Trunks)
Bend the first trunk that develops on the plant by tying a string to the trunk and securing the string using a stake in the ground. This allows the new trunks to develop.
Find the strongest looking new stems at the end of the first year and allow two to four to develop. Cut away the rest.
Remove the tallest or oldest vertical branch that develops in the fourth year from the plant. Do this again in the fifth year. Remove two more verticals in the sixth year and allow new verticals to develop. Start this cycle over.