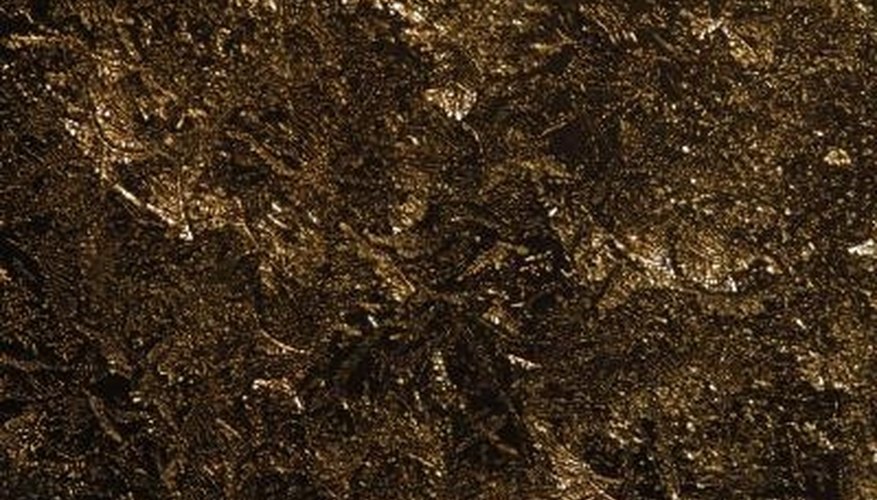 Not only do bonsai soils vary by bonsai species, they vary by bonsai enthusiast. While some bonsais prefer heavier soils, others prefer lighter loams. The choice of materials that are used to create these soil variations are up to the enthusiast. The choices are dependent upon the enthusiast's preferences, as well as the materials that are available in the area. Regardless of the type of bonsai, its climate and your preferences, the bonsai soil that you create should be porous, well-aerated and promote excellent drainage.
Create a traditional bonsai soil that is free of an actual potting soil. Incorporate equal amounts of grit, such as pine bark or leaf mold with peat moss. Use this traditional soil mixture for deciduous bonsais such as azaleas and elms.
Promote a more free-draining loam for conifer bonsai trees such as pines and junipers. Incorporate grit and peat moss at a rate of 3 to 1, respectively.
Develop a more loamy soil environment that includes potting soils for your indoor bonsai trees. Mix equal amounts of nutrient rich potting soil, grit such as pine bark and clean, coarse sand. Add a small amount of pure sphagnum moss to the mixture to improve water retention and reduce the potential of root rot.
Create a fire clay mixture for the most porous loam. Select a fire clay such as lava rock, Akadama or even a fire clay-based cat litter. Incorporate 80 percent fire clay with 20 percent grit to improve water retention. Use this mixture for succulent bonsais such as aloe vera and jade plants.
Experiment with different bonsai mixtures to find the mixture that works best for you and your bonsai. Sift all ingredients, except sphagnum moss, prior to mixing the materials to remove small particles that are less than an inch in size, as these can be harmful to the bonsai's root system. Incorporate your selected ingredients thoroughly to promote balanced loam.