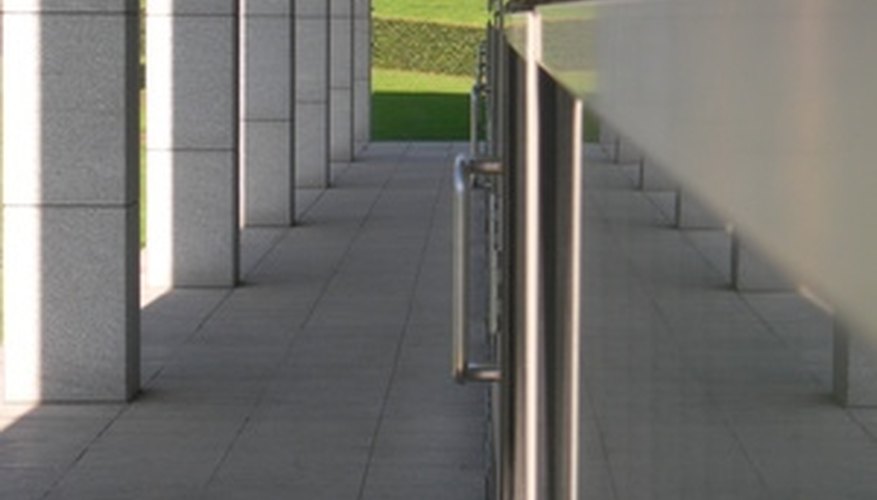 Steel columns provide a sturdy support for standing structures, such as homes and buildings. Without them, the longevity and the safety of standing structures would be in jeopardy. Erecting steel columns is a task that should be attempted only with specific knowledge -- knowledge in the use of construction equipment such as cranes and derricks, and also in constructing building layout plans.
Prepare plans for a foundation, including what materials you will be using, whether it is entirely concrete or part concrete flooring. You will want to make space for building piers or square pads, this is where the steel columns will be erected. You will need enough columns to support the building frame and structure.
Construct a suitable concrete foundation. This needs to be a steady, stable surface that will be able to withhold the weight of the metal building. Choose the foundation layout based on a complete concrete floor or whether concrete will just be one component of the building. Use square pads to pour the concrete around the steel columns.
Fasten anchor bolts to the upright of the steel columns and use a crane or derrick to erect the steel columns into the piers or square pads. Overhead building rafters are bolted to the columns.
Fasten roof purlins to the rafters and attach wall girts to the upright steel columns and attach to the metal wall sheeting of the building.