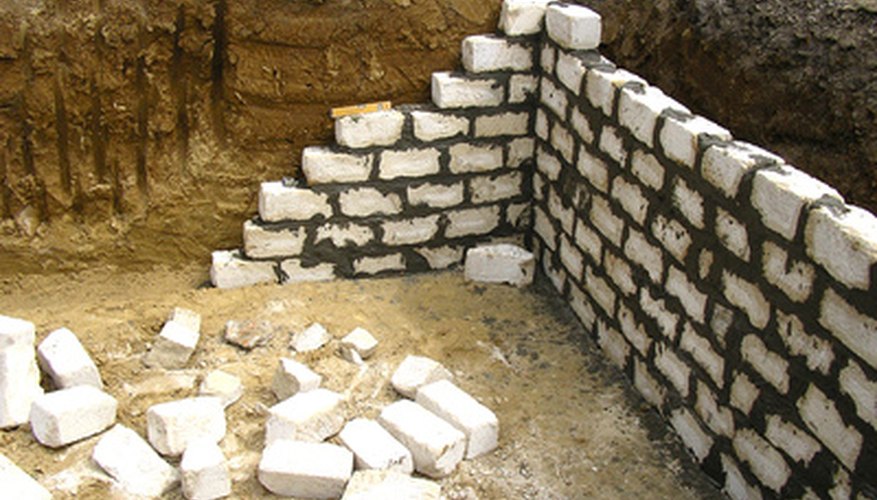 Building a basement under an existing house is, according to general contractor Carl Heldmann, "one of life's more challenging tasks," but it could be worth it if you need the extra space. Avoid shortcuts, as you risk damaging your house or foundation. Building a basement may shift your house, no matter how it's done. Use proper tools for the job, too. Hiring general contractors may minimize damage to your house. They come equipped with both knowledge and professional tools.
Step 1
Test the soil under your house. Soil conditions and makeup will affect digging. Clay soil may slow digging and rocky soil may make the project impossible.
Step 2
Jack up the house with a professional-grade jack and install stilts, or cribs, under the house. It's also helpful, and sometimes even necessary, to install additional supports to avoid damage to your house.
Step 3
Remove the dirt under the house. Creating an entry into the basement cuts digging time. Use a front loader if it'll fit into your access point; otherwise use buckets and shovels.
Step 4
Frame the new basement with pressure-treated wood framing. The floor should be flat, level and parallel with the house floor.
Step 5
Pour the concrete for the floor and walls. Call for the concrete only when you are ready to use it and be prepared to pour it quickly.
Step 6
Return the house to its location. Use proper equipment to avoid damage to the house or foundation. Rest the house level on the ground to avoid cracking the foundation.