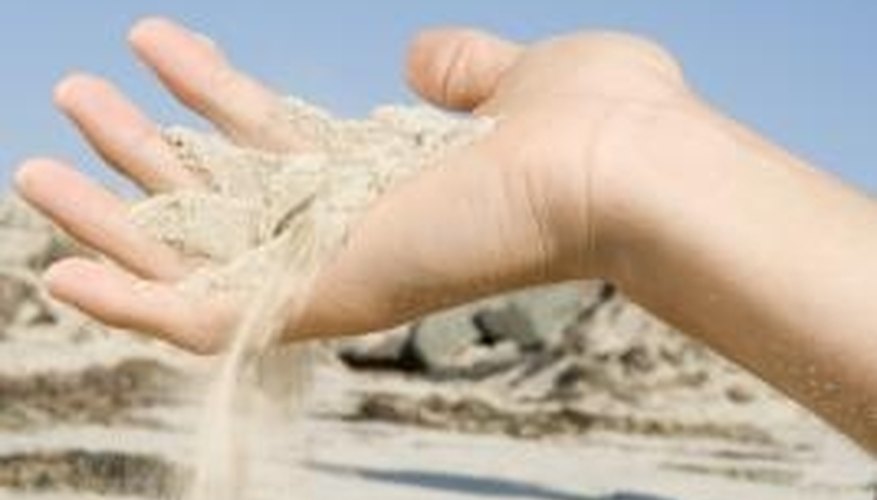 Having too many solid objects in your garden soil -- rocks, sticks, roots and any other foreign matter -- prevents the soil from draining properly, which can affect plant growth. Soil compacted from weather and foot traffic also affects the water flow. Loosen soil by tilling it or by manually turning the soil with a shovel and removing the debris by hand, but that is hard, physical work that takes a long time. Creating a homemade soil screener makes the process much less grueling.
Cut two 36-inch lengths of wood and two 30-inch lengths of wood from 2-by-4-inch boards. Choose a length that matches the width of the hardware cloth or mesh screen you've purchased.
Stand the boards on edge and arrange them in a rectangle, with the 30-inch boards laying inside the 36-inch boards. Connect the boards by driving 3-inch deck screws through the sides of the outer 36-inch boards and into the ends of the inner 30-inch boards. Pre-drill guide holes prior to screwing if the 2-by-4 is a hard wood variety.
Cut a 29 3/4-inch length of hardware cloth or mesh screen with tin snips. Snip 1/4 inch off one end of the 36-inch width of the screen as well.
Lay the screen over the top of the 2-by-4 rectangle. Align the edges of the screen with the edges of the 2-by-4 boards.
Place a length of reinforced deck plate or any other long, solid object over the wire screen along one edge of the screener. Screw four 1 1/2-inch deck screws through the deck plate and into the wood at equal distances along the board.
Screw in more deck plate to secure the wire screen to the remaining three sides of the screener. Connect the deck plate with four screws in each board. Tighten the screen as much as possible before screwing it into place.