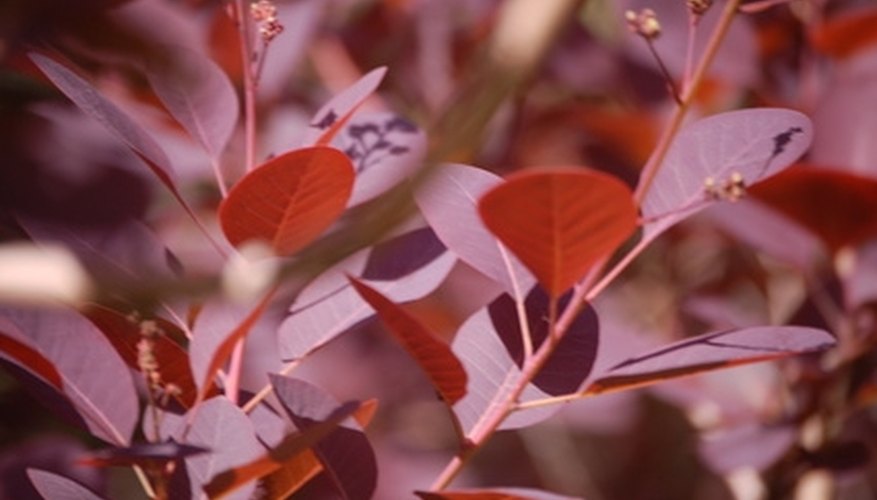 Septic tanks are necessary for providing a way out for waste in homes that can't be served by a sewage treatment facility. However, these tanks might create some unsightly bulges in the ground, and the septic tank cap will be stuck above ground permanently. There are ways that you can disguise these things, but you have to make sure your creativity doesn't overwhelm your practicality.
Find out what restrictions you have on hiding your septic tank. For instance, planting trees might damage the tank because the roots will grow into the tank and potentially pierce it. The same is true for large bushes. Spreading topsoil and planting flowers might be all right, but don't put the topsoil over the tank lid or it could be frozen shut during the winter, and no repairs can be made.
Plan your camouflage. For instance, if you put a bird bath on top of your septic tank lid, then you might want to keep with the theme and put a small rock ring around the edges and then put down topsoil and grow flowers in that area. Alternatively, you might want to put a wall of bushes further out from the septic tank that will act as a screen, and just leave it at that. The decision is up to you and what works with your property.
Landscape based off your plan. You might run into snags that will require you to readjust your plan though, so be prepared to go in a new direction if, perhaps, your soil is filled with rocks that won't support flowers, or if you can't plant where you wanted due to power lines or other buried utilities.