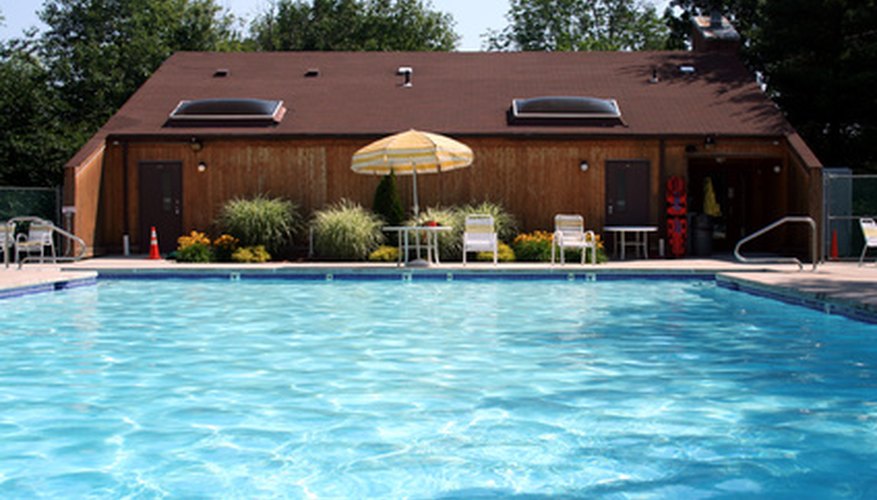 If you have a rather large pool in your backyard, you may have a room which houses its pump and filter system. With a large pool comes a large filtration system, and with a large filtration system comes a lot of operational noise. This loud noise can anger neighbors, annoy you while you're swimming and even bother you once you're dried and inside the house. Soundproofing your pool's pump room is an easy afternoon job, and the resulting silence will be music to your ears.
Step 1
Cut several panels of the acoustic foam to the width of the pump room using a box cutter. Although covering each wall in its entirety with the foam will offer best results, several strategically placed segments will work.
Step 2
Find studs near the edges of the wall using your stud finder. Mark the locations with a pencil.
Step 3
Mount the foam with your electric drill and 3-inch drywall screws, using your pencil marks as a guide.
Step 4
Repeat Step 2 for the edges of the ceiling and mount the foam. Use a small ladder if necessary.
Things You Will Need
Several panels of acoustic foam

Box cutter

Stud finder

Pencil

Electric drill

Phillips head bit

3-inch drywall screws

Small ladder
References