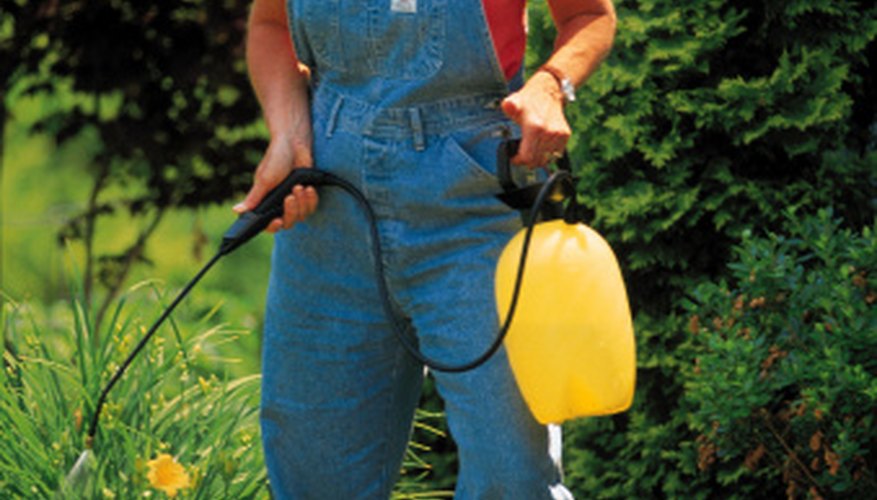 A very frugal and effective way to make your garden lush and thriving is to use a homemade spray fertilizer. These fertilizers can be made with simple, everyday household items and are very easy to use. Beer, lawn fertilizer and apple juice are nourishing to the plants, and the ammonia and dish soap allow it to be absorbed through the soil and plant leaves and stems.
Add a cup each of liquid lawn fertilizer, ammonia and dish soap into a large garden sprayer. Shake to mix.
Pour a can of cola into the sprayer, followed by a can of beer. Secure the top of the garden sprayer.
Spray your entire garden down well, making sure to evenly coat your plants and the soil around them.
Things You Will Need
Liquid lawn fertilizer

Ammonia

Dish soap

Garden sprayer

Pure apple juice

Can of cola

Can of beer
Warning
Do not use a diet cola or a light beer for this fertilizer.