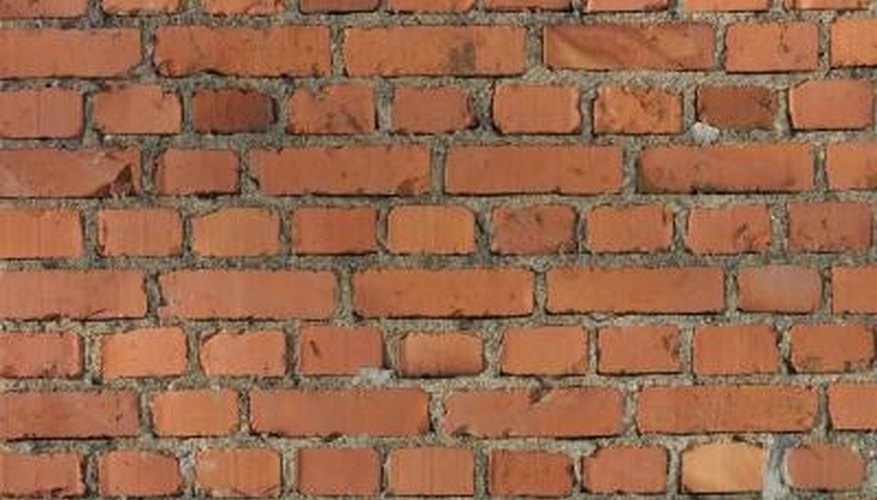 Over time, the mortar joints in your brick can become cracked due to weather exposure. Cracks can be effectively repaired if they are fixed as soon as they begin to develop. It is important to patch mortar cracks to prevent damage to your brickwork, since cracks will allow water to penetrate the structure. You should remove the cracked mortar until you reach a depth where the mortar is still strong, then patch the joint with new mortar.
Chisel out any cracked mortar lines with a masonry chisel by tapping the end lightly with a mallet. Remove the mortar until it feels solid and strong along any cracked mortar joints.
Brush the chiseled-out mortar joints with a wire brush to remove any remaining loose debris.
Mix the mortar with water in a trough as directed on the mortar package, using a trowel. Each mix will vary on the amount of water added.
Fill a mortar bag with mortar. A mortar bag is similar to an icing bag.
Guide the tip of the mortar bag along the mortar joints in need of patching and squeeze the bag as you move the tip along the joint. Stop when the joint is full.
Finish patching the joint by packing the mortar joints firmly using the tip of a pointing trowel and dragging it along the length of the joint. The patched repairs will cure in approximately 30 days.