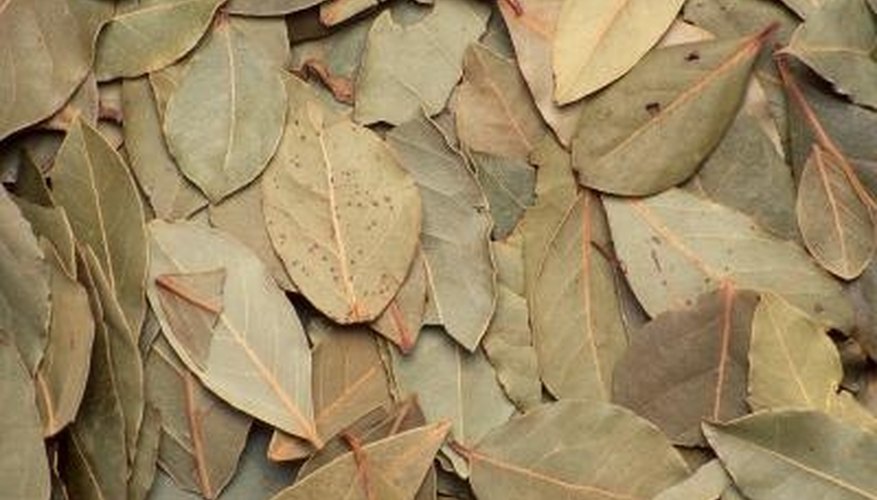 The bay leaf comes from the bay laurel (Laurus nobilis) tree. If you enjoy recipes with bay leaf, this small, aromatic tree is a pleasure to grow in your home garden. The bay laurel can also be grown as a small container plant if pruned regularly. Growing bay laurel from seed, however, is not the easiest way to obtain the tree. The seed has naturally slow germination rates and may take up to six months to germinate, and some of them will rot before they sprout. The best method for germinating bay leaf seed is to plant many and count on few making it to adulthood.
Fill a seedling tray with moistened seed-starting potting soil.
Scatter several bay laurel seeds over the surface of the soil roughly 2-inches apart.
Press the bay laurel seeds into the soil with your hand to ensure good seed-to-soil contact.
Cover the bay laurel seeds with a thin layer of horticultural sand (no more than 1/8 inch).
Moisten (do not soak) the sand layer with water from a spray bottle.
Move the tray to an indoor spot where it will receive indirect sunlight and the temperature remains around 65 degrees Fahrenheit.
Water the planting tray with the spray bottle to keep the soil in the planting tray moist. Do not overwater or soak the soil -- this will cause your bay laurel seed to rot before it germinates. If the soil is kept consistently moist and the temperatures consistently cool, some of the seed will germinate in 10 days to six months.