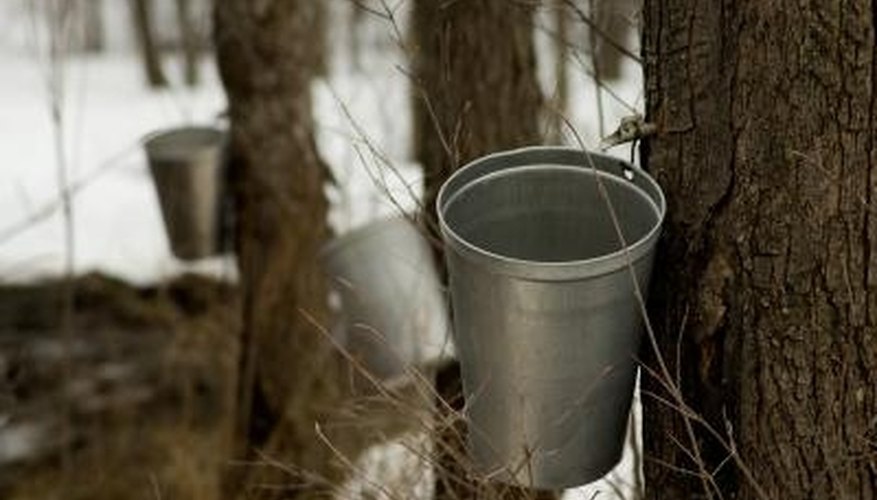 While all living trees have sap, maple trees are most commonly tapped for theirs, which is used to make syrup. Maple trees typically produce about 5 to 15 gallons of sap in one season, but they have the potential to produce upwards of 40 gallons in a single season. As a general rule, making 1 quart of syrup requires 10 gallons of sap. Tapping a tree is quite easy -- just be prepared to collect the sap before it goes bad.
Select a tree that is at least 10 inches in diameter when measured 4 1/2 feet from the ground.
Drill a hole in the tree 2 inches deep using a 7/16-inch drill bit. Drill the hole at an upward angle. The hole can be drilled at any height, as long as it is not closer than 2 feet above or below a former tap hole.
Insert a spout, sometimes referred to as a spile, into the tap hole. Tap the spout into the hole with a hammer or mallet tight enough that it cannot easily be pulled out by hand but not so hard that it splits the tree. Insert the spout when the temperature is above freezing to avoid splitting the bark.
Hang a bucket under the spout to collect the sap.