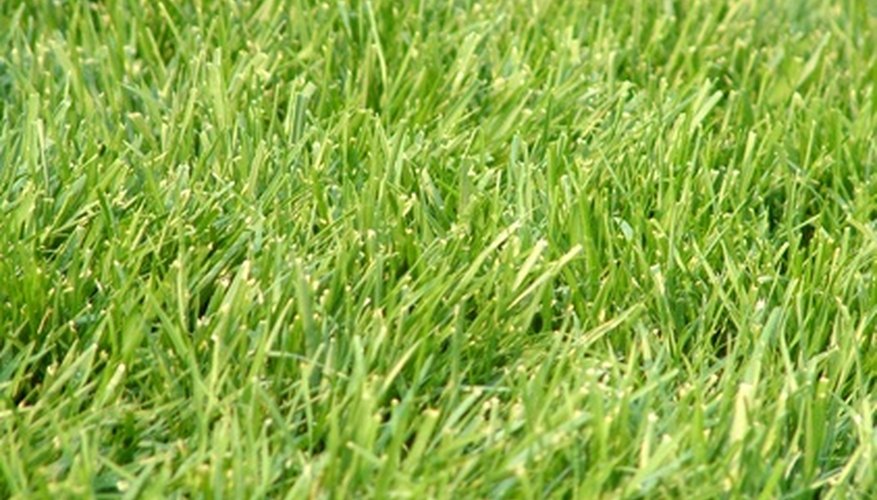 The Toro LX425 Garden Tractor, like any riding mower, requires occasional maintenance. Whether you need to sharpen the blade on your mower or replace it entirely, it is no more difficult to work with the LX425 than any other riding mower. However, accessing the cutting blade on the LX425 does involve dismantling the cutting deck of the mower, and involves handling the sharp and potentially dangerous cutting blade, so you must observe safety precautions.
Removing the Cutting Deck
Turn off the lawn mower. Remove the ignition key, disconnect the spark plugs, and ground the engine. Put the parking brake on. Put the "PTO/Blade Engage" lever in the "Off" position.
Set the deck lift lever to the lowest setting. This will lower the cutting deck.
Pull the hairpin clip from the PTO cable. Remove the spring, and then the PTO cable. Set all three aside.
Remove the deck belt. Remove the support pin from the left side of the deck, and then the support pin from the right side of the deck.
Set the deck lift lever to the highest setting. This will raise the cutting deck. Slide the cutting deck forward to disengage the cutting deck from the body of the mower. Slide the deck to the right to remove it from the mower.
Removing and Replacing the Cutting Blade
Place the cutting deck on its back, so that the cutting blade is exposed.
Unscrew the nut at the center of the mower blade, using your 15/16-inch torque wrench. Set the nut aside.
Pull the cutting blade up to remove it from the spindle. Remove the wood block.
Replace the blade by placing the blade back on the spindle, with the side labeled "Bottom" facing down. Screw the nut back onto the spindle, using your torque wrench.
Things You Will Need
15/16-inch torque wrench

Wood block

Gloves
Warnings
Never work on your mower when the engine is on or the spark plugs are attached. This may lead to accidental electrocution, which may cause injury or death.

Wear your gloves and exercise caution when handling the cutting blade.
References