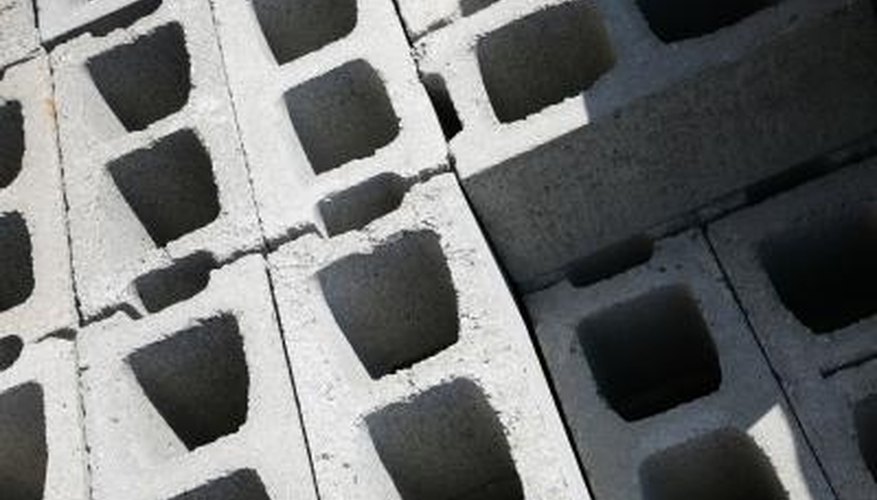 Concrete block wall caps come in a range of shapes, from simple flat blocks to rounded or corrugated, and adding wall cap blocks to a concrete block retaining wall or planter is a nice finishing touch. Regardless of the shape or length of your block wall, some of the cap blocks must be cut to fit. The procedure is easy and ensures accurate and safe cutting.
Measure with a tape measure and mark the desired length on the concrete block wall cap. Extend the line across the cap's surface, using a pencil and hand square.
Place the concrete wall cap on a flat, secure surface and hold firmly in place.
Cut the cap block on the cutline, using a circular saw equipped with a masonry blade, starting at one side and moving slowly through the cut until completed.