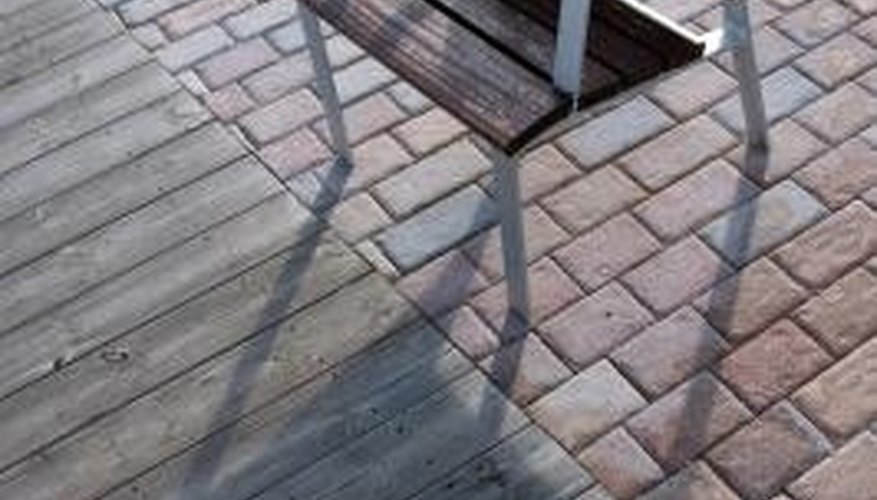 Patio paver stones add beauty to your landscape and allow guests to walk easily in your yard. If you do not seal your pavers, dirt and other stains can become difficult to remove. A power washer uses pressurized water to remove the dirt and grime from the stones. Cleaning your paver stones regularly will keep them in good condition so that you will not have to replace them.
Tape plastic over areas that you do not want to get wet. These areas may include electrical boxes, plants and wires.
Sweep the dirt and dust off the pavers with a broom. Look for stains and discoloration on the stones.
Place the pressure washer hose close to the paver stones. This will ensure that you have enough pressure to wash all the dirt and grime off the stones.
Move the hose from left to right over the stones. Start form the top or bottom of the stone, and work your way to the other side. Use a steady and small motion to blast the grime away.
Spray the stones in one long motion from along the length of the pavers. Keep moving the hose in this motion to remove lingering residue from the stones. Take care to move the hose along with the grain or grooves of the stones.
Move the pressure washer along the cracks and edges of the paver stone. This will remove any dirt and grime that builds up along the sides to help keep the stones in good condition.