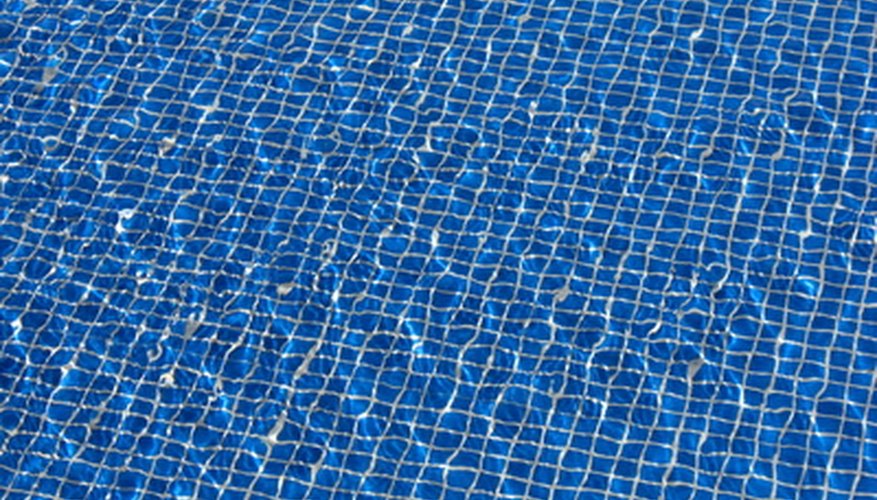 Easy Set Pools, made by Intex Recreation Corp., can be appealing because of their cost and ease of use. Patching the pools, which are made of vinyl, is a concern. Each Easy Set pool has three areas that may become torn--the side walls, bottom or the inflatable top ring. Some of the patching can even be completed without removing water from the pool. Intex supplies patches for all three sections and liquid cement in case repairs are needed.
Sidewall
Step 1
Clean the inside of the Easy Set pool wall. For small tears, water may or may not need to be drained from the pool. If the tear is small, cut a small circular patch large enough to cover the torn area.
Step 2
Cover the patch with liquid cement. Place the patch over the torn area. Smooth out. Repeat the process on the outside of the side wall. Don't use the pool for at least 12 hours. Monitor the side wall for leaking around the patch.
Step 3
Empty the Easy Set pool if the tear is large and the pool has a significant leak. Dry, clean and patch both the inside and outside of the sidewall. Don't refill pool for at least 24 hours. Make sure the patch has set.
Bottom
Step 1
Drain the Easy Set pool of water. Dry and clean the area that's torn on the pool.
Step 2
Cut out a patch with scissors. Place liquid cement on the the patch and around the tear. A brick or other heavy item should then be placed over the patch so it stays smooth and the cement holds. This is important because the bottom of the Easy Set pool undergoes much more stress from people than the sidewalls.
Step 3
Refill the pool after 24 hours. Monitor the patch to make sure it isn't leaking.
Inflatable Top Ring
Step 1
Fill the ring of the Easy Set pool with more air to easily identify the leaking site. Determine whether to drain the pool or not. Significant air leaks may require draining the pool. Clean and dry the area that's leaking air. Size the patch to cover the leaking site.
Step 2
Apply liquid cement to the patch and torn area on the ring. Place and smooth the patch. Reduce the amount of air in the ring to take pressure off the patch. Dont add air to the ring for at least 12 hours.
Step 3
Place a brick or heavy weight over the patched area, if the Easy Set pool has been drained. Don't refill the air ring or pool for at least 24 hours.