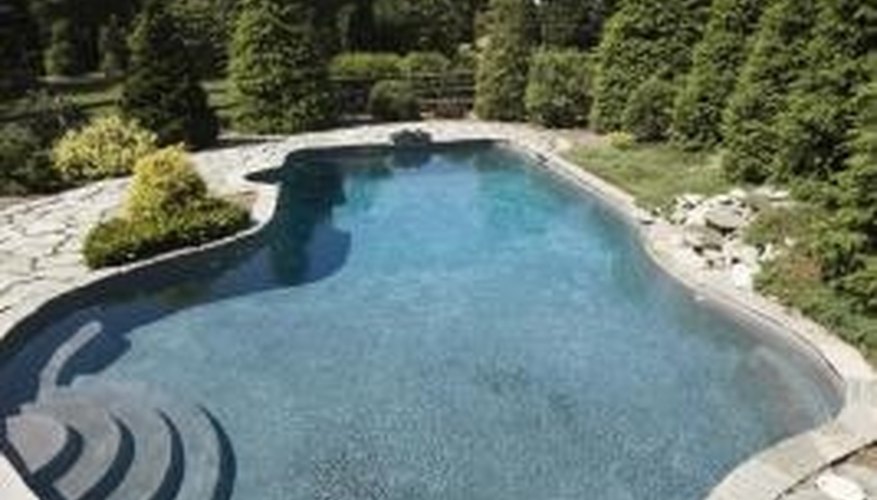 Your swimming pool provides you and your family with countless hours of outdoor entertainment. Over time, however, pools made of gunite, fiberglass, acrylic or plaster can develop hairline cracks. While hairline cracks do not result in leakage, cracks in the foundation will eventually widen, creating leaks. Fortunately, repairing hairline cracks prevents them from growing, saving you from more expensive repairs in the future.
Drain the pool until the water level is below the crack. Although some brands of epoxy putty will harden beneath the water, many do not. In addition, you will have a much clearer view of the crack without having to peer through goggles.
Brush away any chipped or loose pieces of concrete within the crack with a wire-bristled brush.
Squeeze the epoxy putty directly into the crack. If your epoxy putty is in a jar rather than a tube, apply the epoxy with the putty knife. The crack must be completely covered with the epoxy.
Scrape away any excess epoxy putty with the putty knife until the repaired area is flat.