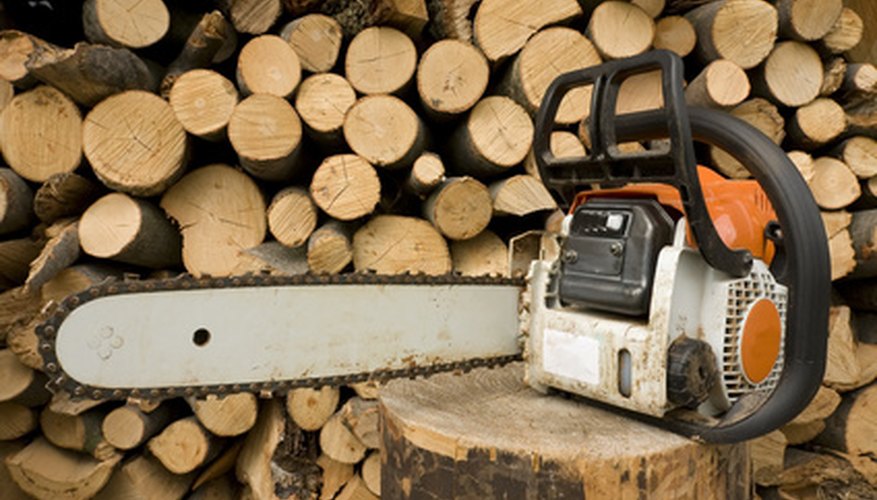 Fuel-air mixture is optimized by the carburetor. Chainsaw carburetors are set at the factory for optimum exhaust emissions, chain idle and acceleration. Carburetion, ignition, timing and valve or port timing are all specified in the engine design. Keeping the air filter and the spark arresting screen helps optimize the mix. However, sometimes over time adjustments need to be made if the engine stops when idling, the chain runs when idling or there is erratic idling and poor acceleration.
Look for the low-speed screw on the carburetor. It is usually marked "L." Turn it all the way counterclockwise so it is embedded in its position. Then turn it one turn clockwise. This is the standard carburetor setting.
Warm up the engine and adjust the idle-speed screw. The idle-speed screw is often labeled "LA." Turn the idle-speed screw clockwise until the chain begins to move. Then turn it back a quarter turn. The chain must not run under idle.
Turn the low-speed screw counterclockwise if the idling is erratic and acceleration is poor -- the setting is too lean.