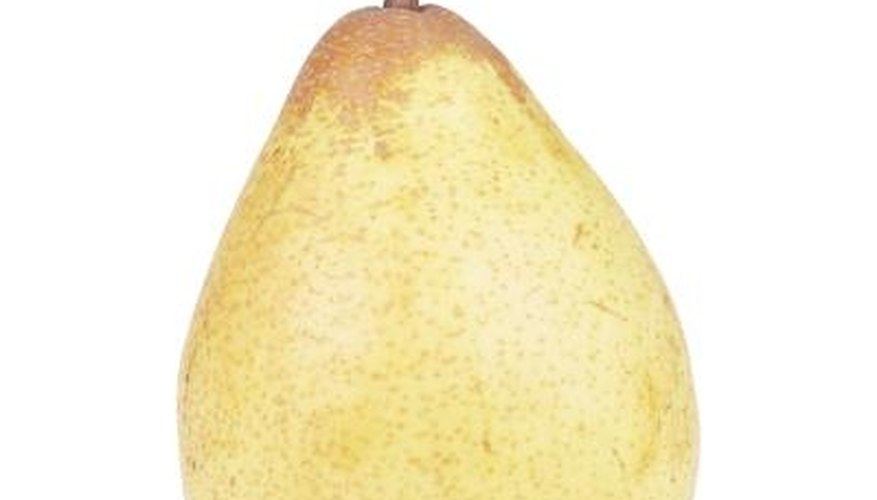 A variety of soft and armored scales pose a significant threat to your home fruit trees, particularly when left uncontrolled. Armored scales from the Diaspididae family that attack fruit trees, like greedy scale and oystershell scale, display armor-like protection on bodies measuring up to 1/8 inch. Soft scales from the Coccidae family, like black scale and brown scale, typically have smooth bodies, measuring up to 1/4 inch. Treating scale infestations on fruit trees is essential as scales can destroy fruit through feeding. Additionally, soft scales excrete honeydew, a sticky, sugary substance that coats fruits and leads to the development of sooty mold.
Provide consistent care to your fruit trees as vigorous trees are more likely to avoid and recover from pest infestations than weakened or stressed fruit trees.
Determine the type of scale infestation on your fruit tree. Look for the presence of honeydew and sooty mold, a black mold growth, to determine whether the scales are armored or soft. Contact a local county extension agent or licensed professional for accurate identification.
Prune and destroy infested plant parts to reduce infestation population and further spread to other plants.
Release natural enemies near the infested area as a natural, biological control that manages infestations without the use of chemicals that can damage both pests and desired plants. Select predatory ladybugs that hunt and kill scales or choose parasitic wasps that lay eggs in scales, leading to their death.
Apply horticultural oil to smaller trees that can be fully saturated as this low-toxicity chemical control measure kills scales on contact. Apply to trees when scales are in their crawler stage during spring and summer, when possible, as they are more susceptible to chemicals. Reapply as necessary. Remember that armored scales are more challenging to treat with sprays as their armor provides protection against chemical applications. Hire a licensed professional to take the guesswork out of controlling armored scales.
Spray more toxic yet more effective chemical insecticides like pyrethroids for more extreme infestations, which benefit from residual control that continues killing scales after application.