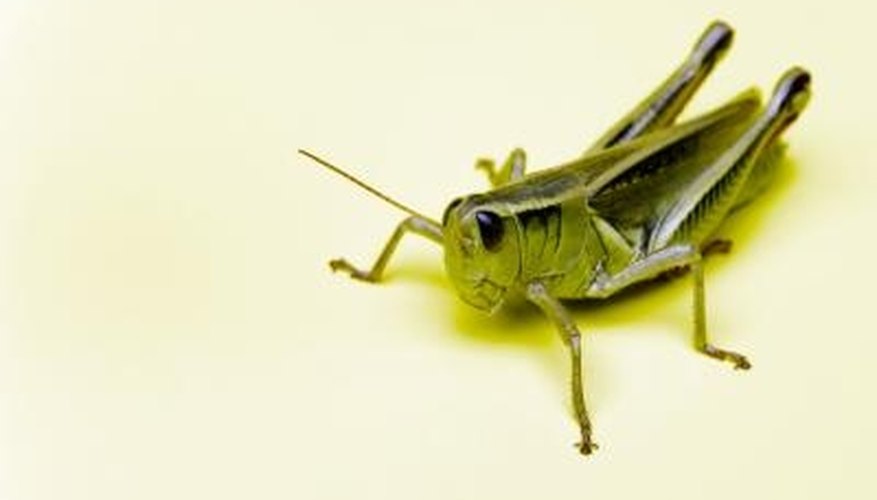 Grasshoppers are extremely destructive insects that can devastate an entire garden or farm crop in a very brief period of time. Grasshoppers have voracious appetites and a swarm of them can devour plants, leaves and other organic matter until the plant cannot survive the damage. There are many pesticides that can control grasshoppers but poisons can also have other effects on your garden. Killing grasshoppers without poison requires regular diligence to get the population under control.
Step on any singular grasshoppers that you see around the lawn or garden. While crushing them will not be an efficient method for large groupings of grasshoppers, it is a quick and easy way of eliminating small numbers.
Introduce natural predators to the lawn or garden. Snakes, cats, toads and some types of birds all feast on grasshoppers and can get their numbers down in your yard. Blister beetles will also devour grasshopper eggs and help prevent the population from growing and spreading.
Apply nosema locustae to the area that is suffering the grasshopper infestation. It is a one-celled parasite that is lethal to grasshoppers when ingested. Grasshoppers will eat the bodies of those infected with it and then become infected themselves. It normally comes premixed in bran meal that will attract the grasshoppers to it.