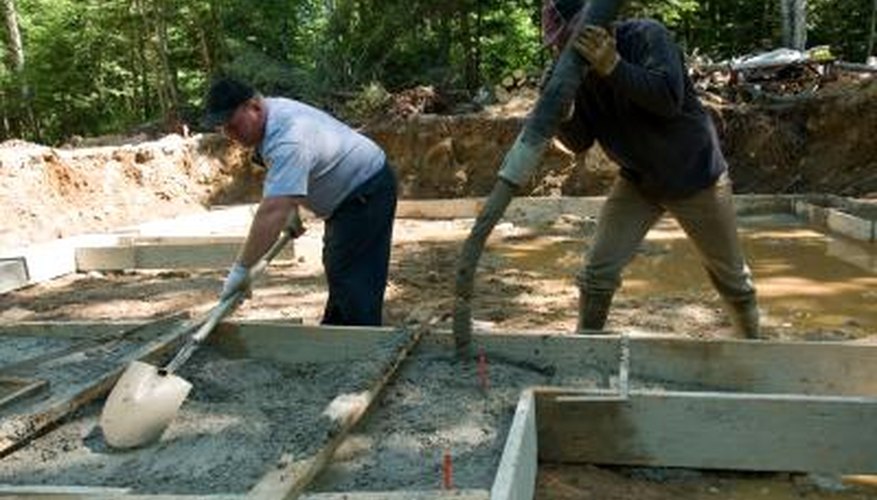 Concrete is a building material known for its durable nature. It is made in both light- and heavyweight formulas and is created by using a dry mix with water. Before beginning a home flooring project using concrete, you need to figure out just how much of the material you need.
Step 1
Measure the length, width and depth (thickness) of the desired floor. Typically, a floor is about 4 inches deep, or about .34 feet. If you have a floor that is 10 feet by 10 feet, you would multiply 10 by 10 by .34, for a total volume of 34 feet.
Step 2
Divide the volume by 27 to determine the cubic yardage. Because concrete is ordered by the cubic yard, you need to convert your volume to that unit of measurement. In the above example, your calculation would be 34 divided by 27, or 1.26 cubic yards of concrete needed to complete the project.
Step 3
Plan on ordering more concrete than what your calculations yield. In the event of spillage or other mistakes, you may need more material than you had anticipated. For example, you might add 5 percent to your total. In the above example, 1.26 x 1.05 (5 percent) would be 1.32 cubic yards.