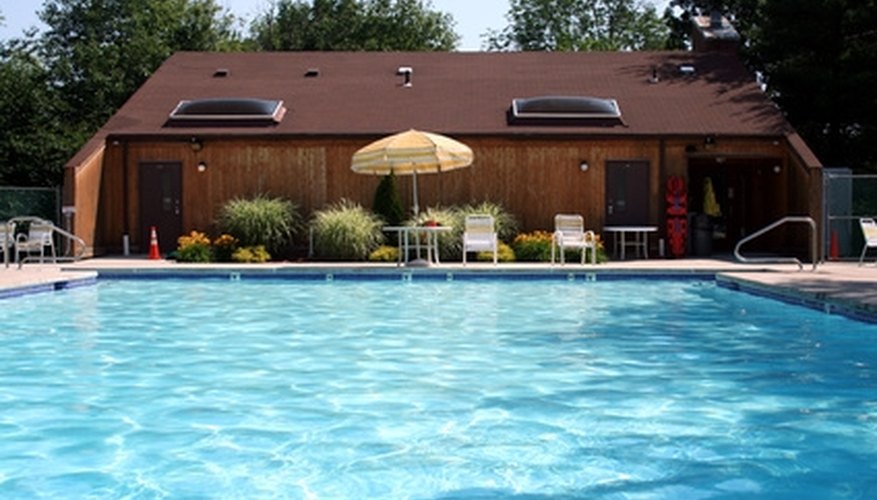 Having an in-ground pool at your home can be a very rewarding thing; however, what most people tend to not understand is that an in-ground pool can be a very costly and involved endeavor. There are some cases in which you may decide that having an in-ground pool is more trouble than it is worth. If this is the case, getting rid of the in-ground pool might be the best idea. However, this can be a difficult undertaking for even the most savvy individual.
Drain the pool either through a drain or by manually scooping the water out. You can also try siphoning the water out, but this can be time consuming.
Break up the cement base of the pool. This is usually the most strenuous task in getting rid of the in-ground pool because you have to make sure that the entire thing is broken up into manageable pieces that can be carried out of the hole at some point. This is where you will need a jackhammer; you could use a sledge, but this will tire you out quickly. Break the pieces into chunks that a normal adult can carry, usually no larger than four feet long and 50 pounds in weight.
Extract all of the broken cement chunks. This is where you should use your backhoe. You will need to have somewhere to put the chunks once they are out. If you have a lot of property, you could store the chunks at home for a while. However, you should get it off the property as soon as possible. Some areas have companies that will come and take these chunks themselves for free.
Use the backhoe to get the bulk of the pieces out of the hole. Once you have the bulk of the chunks out, you can carry all of the remaining pieces out yourself.
Fill in the vacant hole with your filling dirt. This can be done with the backhoe as well. Once the hole is filled, you can smooth it out with the backhoe and then use shovels to make sure everything is even. Once you have the hole filled in, you can then spread grass seed around the dirt to make it appear as if nothing was there at all.