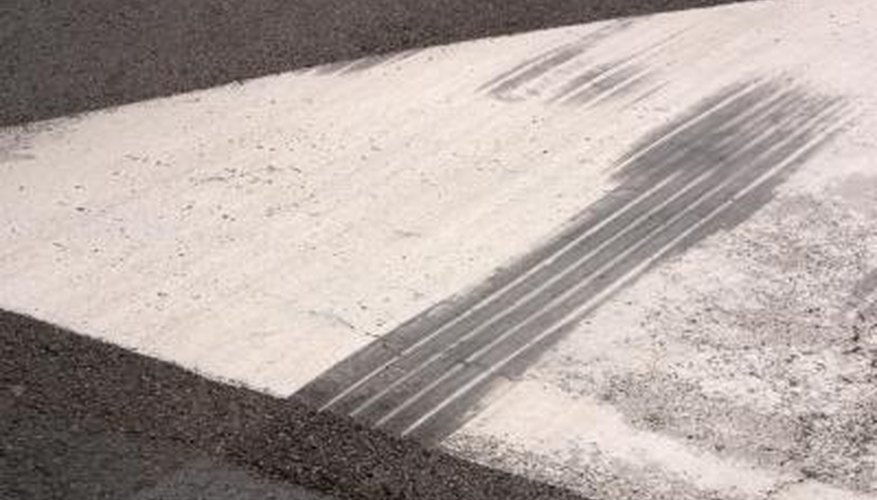 Cracks in asphalt driveways may continue to grow if left to the natural elements. Temperature fluctuations and rain can cause a small crack to damage more of the driveway surface. Plan to make the repairs during weather when no rain is predicted, as many asphalt filler products may require up to three days to fully cure.
Clean the asphalt crack of foreign debris by inserting the pointed edge of a hand trowel into the fissure and working out the materials. Sweep the crack and the asphalt to remove all debris.
Wash out the crack thoroughly with a garden hose. Allow the asphalt to fully dry.
Fill the crack with clean sand to within 1/4 inch of the top surface. Remove the excess sand with the broom.
Fill the crack with the asphalt material. Use a hand trowel to smooth the filler into the crack, removing all irregular surfaces as you work.
Keep all traffic from the area for the curing period. Consult the product label directions for cure times.