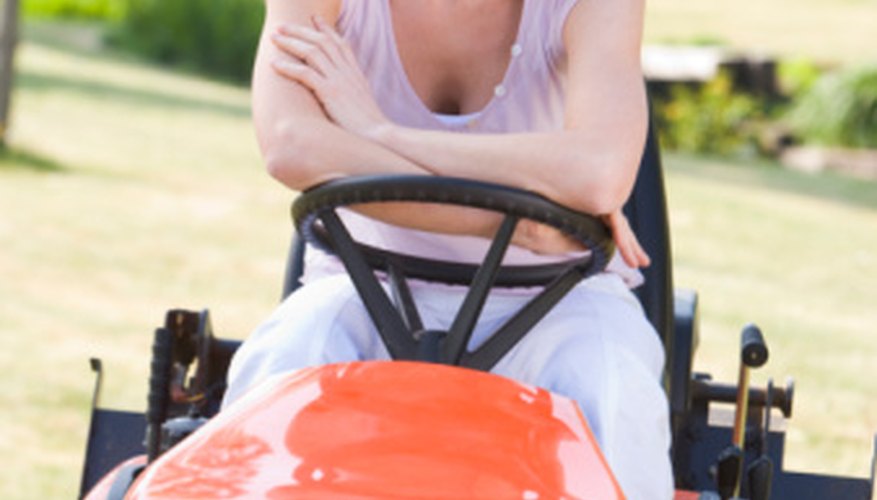 Homeowners with more than one half acre of grass to mow each week probably own a riding lawn mower. Sometimes these lawnmowers break down or there is a question regarding the warranty on the mower. Many homeowners do not keep the warranty information or user's manuals because they don't anticipate needing any major repairs prior to the warranty running out. Others just don't remember where they placed the information. It is comforting to know that any and all information that is needed is available on the lawnmower itself.
Locate the metal name plate with the serial number and model number stamped on it. It will be attached to the engine assembly.
Clean the name plate with the cloth rag. If the name plate has grease built up on it, put the protective gloves on and pour a small amount of degreaser on the rag. Wipe the grease off the name plate. Place the rag and gloves in the plastic bag and place in the trash.
Write the model number of the lawnmower on the paper. The first six digits of the model number indicate the manufacture date of the lawnmower. If the first six digits are 102109, the lawnmower was manufactured on October 21, 2009.