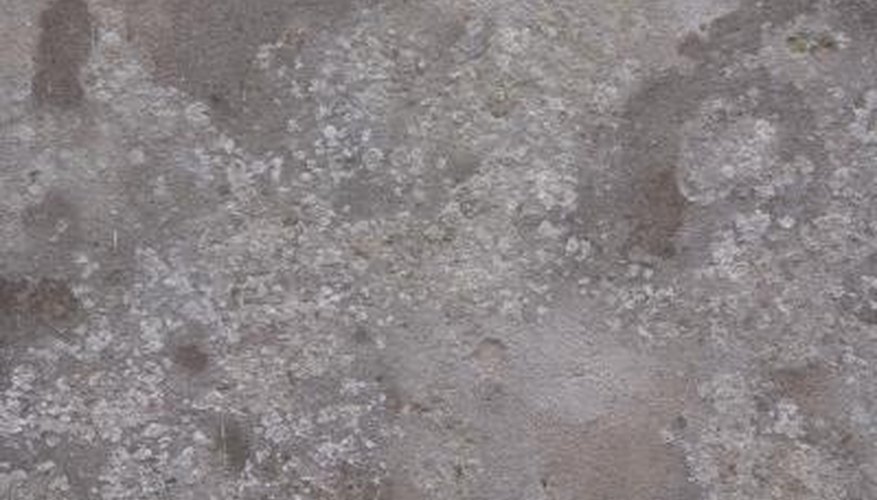 Whether it's the patio or the floor of your garage or an interior room, if it's concrete then it's probably the typical drab gray. This used to be the only option. But with the emergence of concrete stains, you now have the option to take your floor from drab to a warmer hue. A semitransparent concrete stain will give the concrete a look similar to natural stone. The stain also gives the concrete a weather-, chemical- and hot-tire-resistant coating.
Preparation
Remove old coating or sealer using a concrete paint stripper product. Follow the manufacturer's instructions.
Clean the surface thoroughly, using a concrete cleaner and scrub brush or power washer. Remove all stains, grease and oil.
Apply a concrete etcher to open the pores so the concrete can better absorb the stain. Follow the manufacturer's instructions.
Apply a concrete bonding primer to improve the adhesion of the stain. Follow the manufacturer's instructions.
Application
Mix the stain thoroughly; pour it into the sprayer. Set the sprayer to the fine spray position.
Spray a thin layer of stain in 4-by-4-foot sections, using the sprayer in a circular motion. Proceed quickly; feather the edges.
Back-roll each area immediately after spraying, using the 3/8-inch nap roller or pad applicator.
Allow the stain to cure for 4 hours before applying a second coat for even coverage over the entire area.
Apply a top coat of a clear seal or high gloss wax to protect the stain and add a glossy finish. Follow the manufacturer's instructions.