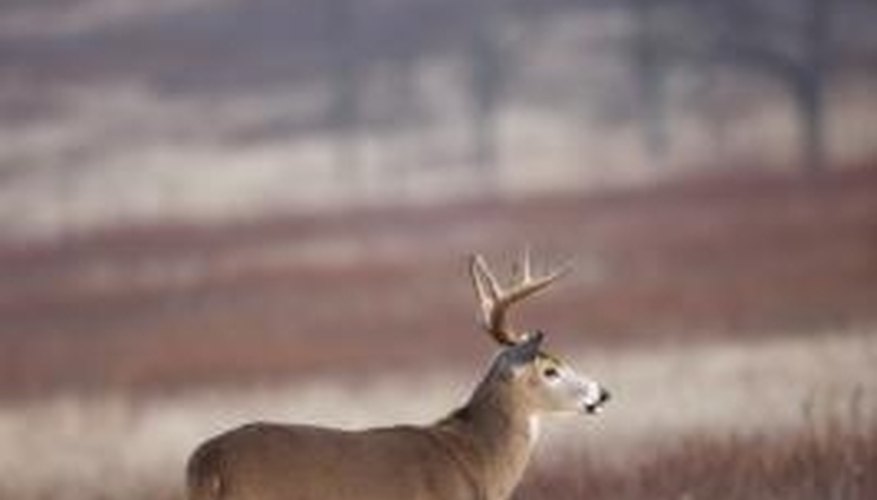 All deer are browsing opportunists. They will eat whatever is available including young tender grapes -- vines, leaves and fruit. Unless a permanent fence is in place to keep the deer away, the varmints will eat most all succulent vegetation. There are commercially available repellents on the marketplace to deter the deer. Some of these products require access to electrical power or a constant water source. One organic method is to make a spray that keeps the deer away.
Place two handfuls of the dried peppers into each plastic ice cream container. Fill with water. Let it stand in the sun for seven days.
Strain 2 to 3 quarts of the pepper solution into the pump sprayer. Add two tablespoons of the dishwashing liquid along with a 1/4-cup of the arasan, a deer repellent. Place the top on the sprayer and shake well to mix.
Spray the leaves of the grapes vines until the solution drips. Apply on a weekly basis or after a heavy rain.
Refill the 1-gallon ice cream container with water to make another batch of dried pepper solution. In most cases, the peppers will produce up to four batches per one handful of dried peppers. Wash the grapes before consumption.