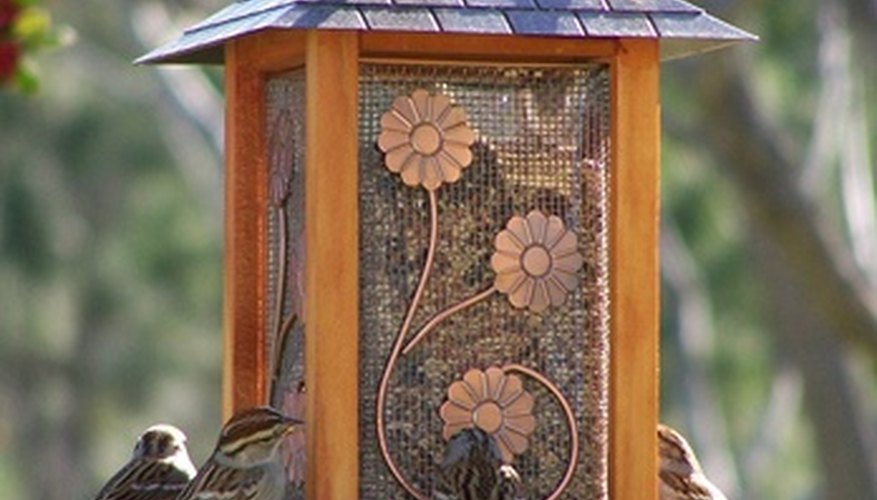 Many folks who provide food to birds end up with a patch of sprouts and weeds growing underneath their feeders. Since the seeds in bird feed are from plants, it is only natural that some that fall to the ground will germinate and grow. Common seeds found in bird feed include sunflower, safflower and pumpkin. Sprouts and weeds under a feeder can make a lawn look messy and untended.
Clean under the bird feeder at least once a day. Birds often knock seeds from the feeder onto the ground or discard seeds that don't interest them. To prevent the seeds from sprouting, rake or sweep them up and discard them. The more often you clean up after the birds, the lower the chances that any seeds produce sprouts.
Notice which seeds you most commonly see on the ground. It may be that the birds that frequent your feeder aren't interested in a certain seed, so you should simply stop offering it to them.
Sterilize your bird seed to prevent it from being able to grow. Place a gallon of bird seed in a paper bag and put the bag in a microwave. Cook on high for five minutes. You could also pour the seeds onto a baking sheet and cook the seeds in the oven for 30 minutes at 300 degrees Fahrenheit. The heat sterilizes the seeds, preventing them from sprouting.