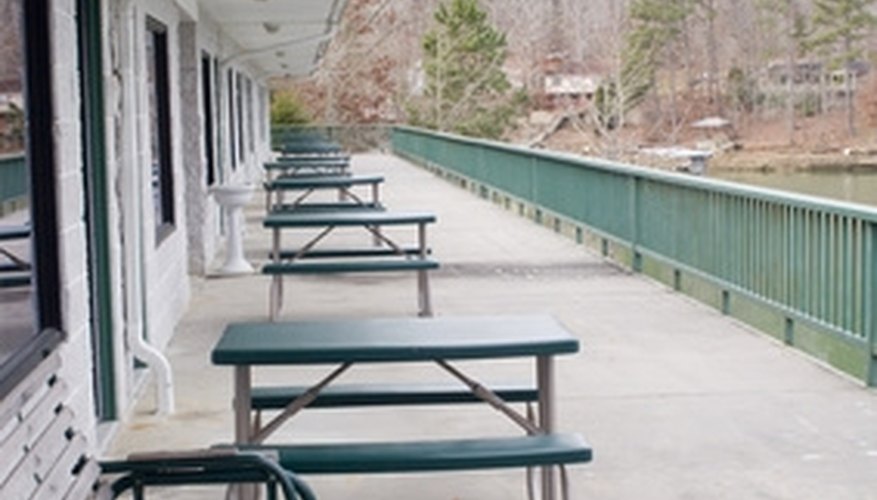 Many homes have an outdoor patio area made of a durable concrete base. The concrete is resistant to most weathering elements, and will last nearly a lifetime when properly cared for. As with any other outdoor structure around the home, you need to clean the concrete patio floor regularly when you notice dirt and other elements that leave the concrete looking soiled. When making your cleaning solution, remember that you want to use ingredients that can be rinsed off safely into surrounding soil without contaminating or otherwise damaging your lawn.
Mix 1 gallon hot water and 2 cups oxygen bleach (not chlorine bleach) in a bucket. Oxygen bleach is nontoxic to plants when used as directed.
Rinse off the patio floor with your garden hose to get rid of loose buildup, which will make the cleaning process less of a task.
Dip a stiff broom or nylon scrub brush into the bucket of water and oxygen bleach.
Brush over your concrete patio floor, staying in the same section until you remove all debris, then move to the next area of patio.
Rinse off the deck again with your garden hose. Allow the deck to air-dry, and repeat the cleaning procedure if you notice any remaining buildup.