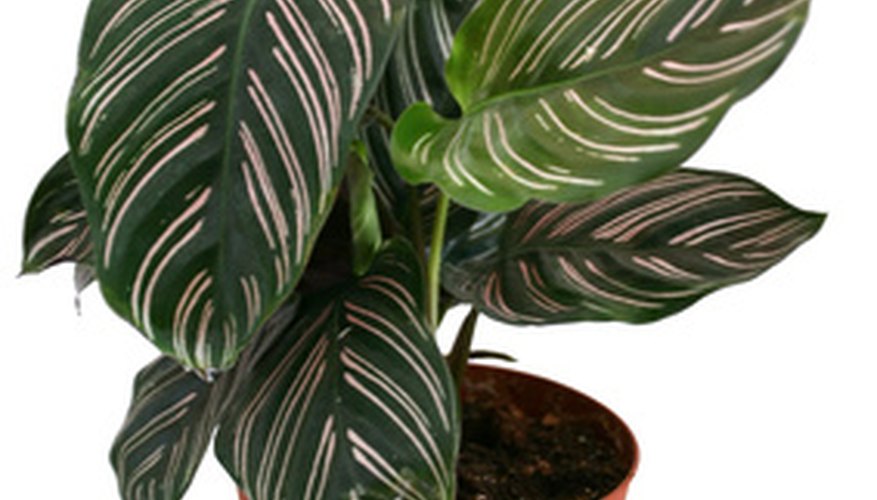 The potting soil you use with your indoor plants does not contain the same nutrients as outdoor soil. Because of this, you have to supplement your plant with indoor plant food to keep it healthy. Indoor plant food is available at your local garden supply store, but these foods are expensive and are made with chemicals that are harsh on the environment. If you want a plant food that is effective, affordable and environmentally friendly, making your own takes just a little effort.
Lovage
Plant your lovage seedling in a location which has plenty of room for the plant to grow. They get quite large as the years pass. The plant thrives in either full sun or partial shade. Till the soil and dig a hole large enough for your lovage plant. Pat the soil around the roots and water regularly when you water your other plants.
Use gloves and pruning shears to cut the lovage off at the base once the plant has reach 1 foot in height. This generally takes several weeks.
Place the lovage in a large plastic bucket. Add water to the lovage. Use a gallon of water for every 2 pounds of lovage.
Place the lid on the bucket and leave it outside between 14 and 21 days. If the weather is warmer, you can use the shorter end of the time.
Remove the lid and strain the liquid, using cheese cloth, into a second bucket. Discard of the plant solids or use them in your compost heap.
Combine 1 part lovage water with 6 parts water in a watering can . Water your plants as you normally would. Save the excess liquid in the second bucket, with a lid, for future plant feedings.
Manure
Place 2 tablespoons manure in 1 pint of water inside a sealable container. When choosing manure, use chicken, cow, horse or rabbit droppings for best results.
Leave the manure in the water for two to three days.
Strain the manure out of the water by passing it through a piece of cheese cloth. Discard of the solid material.
Add a second pint of water to the manure mixture. Use it to water your plants as normal.
Things You Will Need
Lovage

Gloves

Pruning shears

Plastic buckets

Cheese cloth

Watering can

Manure

Sealable container
Tip
The lovage mixture has a foul odor when you first strain it. The smell generally dissipates in about 15 minutes.