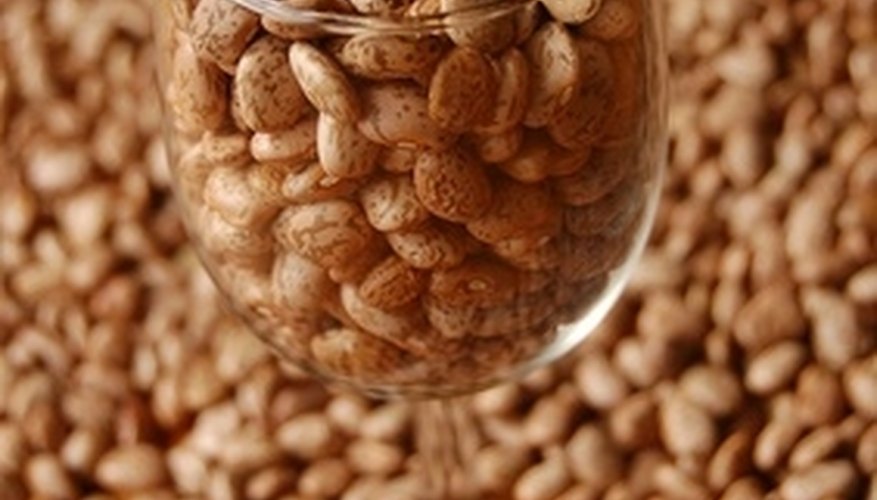 Beans sprout quickly and require little care, making them a good choice for beginning gardeners, including children. They thrive when planted in the ground, in raised beds and in containers. You may even grow them in upside-down planters as part of your hanging garden.
Ensuring that your beans have germinated before planting them in their permanent location for the growing season provides a head start for the beans and a gardening lesson for children.
Clean and dry a cookie sheet. Pour enough room temperature water into the sheet to just cover the bottom. Lay a folded newspaper page into the water. Let the water soak into the page and then press a second page down on top of that. The water should soak through this page also, though not as much.
Place two or three layers of paper towels on top of the newspaper. Press the paper towels down on the newspaper so they soak up some of the water, too. The top layer of newspaper should be very moist but not soggy.
Sprinkle bean seeds on top of the paper towel in a single layer. Make sure there's at least 1/4 inch between each of the seeds. Cover the tray loosely with plastic wrap. The wrap should be taut, but with gaps along the edges.
Place the tray in a warm, sunny place. Keep the temperature around the tray about 70 degrees with your thermostat and the help of the sun. The beans should sprout in about a week.