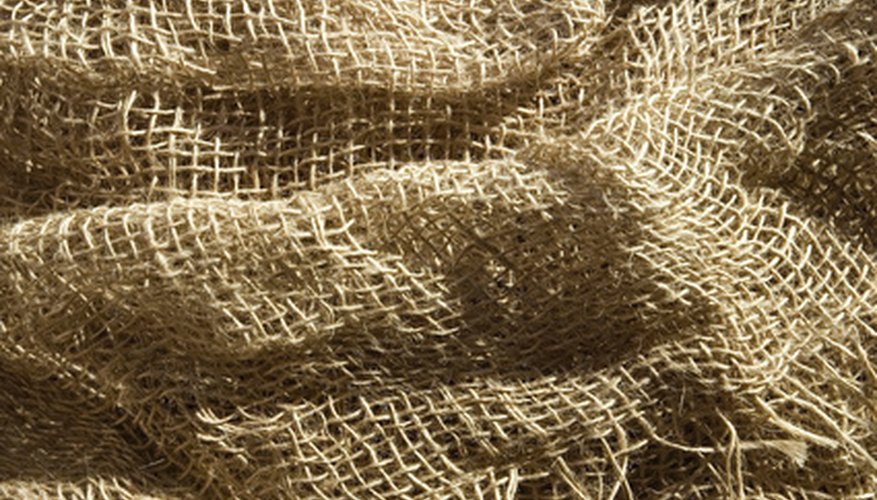 Harsh conditions such as sub-freezing temperatures, windy and icy conditions or too even too mild winter weather in general can damage your plants, especially just planted shrubs, trees, seedlings and broad-leaved evergreens, which are at the highest risk for winter damage. According to an article on the Green Decade website, when winter temperatures don't get cold gradually and instead stay mild with random temperature drops, plants don't undergo important hormonal changes that would allow them to survive harsher winter weather. Protect your plants by covering them with burlap, which is preferred over plastic because it doesn't trap moisture.
Water your at-risk plants at their roots regularly right up until your area's first hard freeze. Woody plants such as trees and shrubs benefit from about an inch of water every week.
Add 3 to 4 inches of mulch around the roots of all your at-risk plants. The mulch helps conserve your plants' moisture and also helps keep your plants' roots from freezing and thawing too quickly.
Drive your stakes into the ground, creating four corners around each plant. Test out the structures by wrapping the burlap around them. Make sure the stakes are driven deeply enough that they can support the burlap. Also make sure that the burlap material is at least 6 inches away from the plant itself.
Make adjustments as necessary. Secure the burlap to the structures by wrapping several times with twine. Fill your structures to the top with leaves to complete the process.