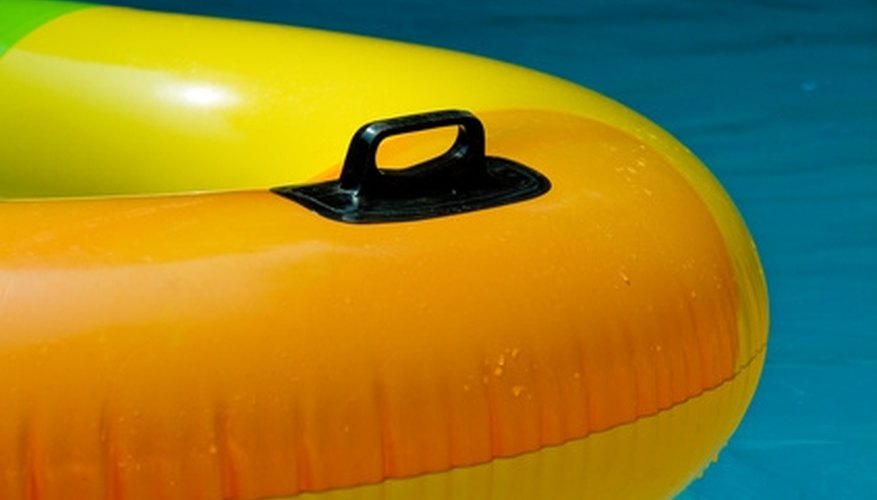 Pool equipment can be expensive. From pool motors and heaters to pool cartridge filters, the number of pool accessories required to maintain and care for a pool can tax your storage capacity. While you don't want to store such expensive equipment outdoors uncovered for the wind and rain to abuse, you also don't have to lug it indoors. Cover your pool equipment so it lasts longer and resists dirt and grime build-up.
Measure the dimensions of your pool equipment, including the height, width and length using measure tape. An exact measurement is not necessary.
Purchase an appropriately sized outdoor equipment cover. Outdoor equipment covers provide year round protection from dust, dirt and rain. Visit a hardware or home improvement store or shop online to find a cover with the dimensions you require.
Pass the cover over your pool equipment. Typically, items such as pool cleaners require a smaller size cover. Blanket your equipment with the equipment cover -- one per item -- and pull the elastic sides down toward the ground to snap into place. Opt for a snug fit to minimize exposure to dust and flying debris.
Swathe your equipment under a tarp, if you choose not to use a special outdoor equipment cover. Wrap larger equipment, including back-up motors and heaters, individually for added protection. Move smaller packaged equipment such as pool cartridge filters into a large pile and cover with a tarp. Tie the tarp down using a bungee cord, if possible. Rope the tie down around the tarp and secure it to a post. Do the same for individually wrapped equipment.
Store your pool equipment as normal in a shed, near your pool or on a patio. Your pool equipment is now safe from the elements.