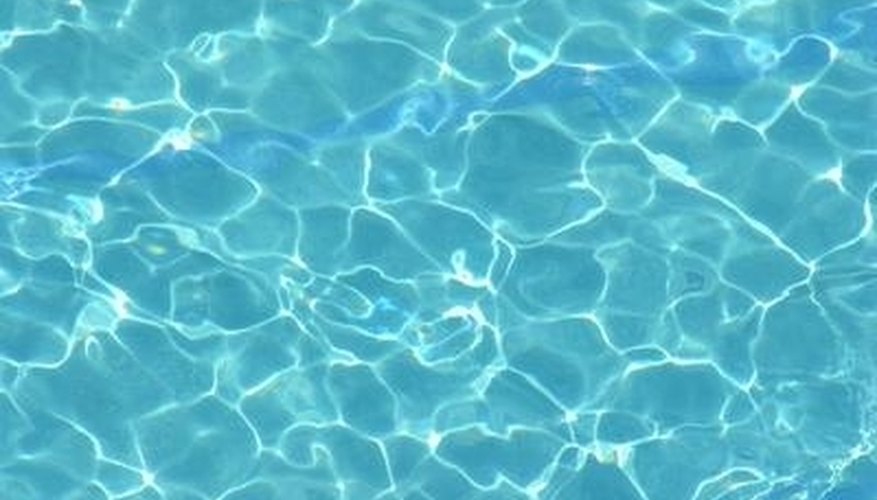 Over time, pool filter parts tend to wear out and need either repair or replacement. The Hayward pool pump motor is no different. If you find that you need to replace your Hayward filter pool pump motor, it's not difficult to do. Hayward has constructed an intuitive system that makes replacing the pool pump motor quick and easy. You should be able to replace your Hayward pool pump motor in under an hour.
Remove the Old Pump
Unplug the pump.
Place the faceplate over the skimmer. This prevents the water from flowing back through the filter once the pump is disconnected.
Plug or disconnect the return hose. Plugging the return hose is much easier than disconnecting the hose from the filter. The goal is to stop the flow of water from the hose through the filter and back toward the pump.
Open the runoff spout and drain the water from the filter. Open the air valve to avoid creating a vacuum.
Loosen and disconnect the union between the filter and the pump. This is easier to do when the filter is empty of water. Once you've removed the old pump motor, it's time to replace it with a new Hayward pump motor.
Install the New Hayward Pool Pump Motor
Place the pump in the same location as the old pump. Make sure the union between the pump and filter aligns properly.
Apply plumber's tape to the filter's connector. If you previously had plumber's tape on the connector and it's still in good shape, you don't have to apply more. However, if the old plumber's tape needs to be replaced, take off the old and apply new tape in a clockwise direction.
Connect the pump to the filter by tightening the pump's discharge connector to the filter's intake connection.
Close the runoff spout on the filter and reconnect the hoses (or unplug the return hose and remove the faceplate from the skimmer). The goal is to allow the water to flow freely to and from the pump.
Fill the pump's strainer basket with water prior to starting the pump. Plug in the pump and turn it on.