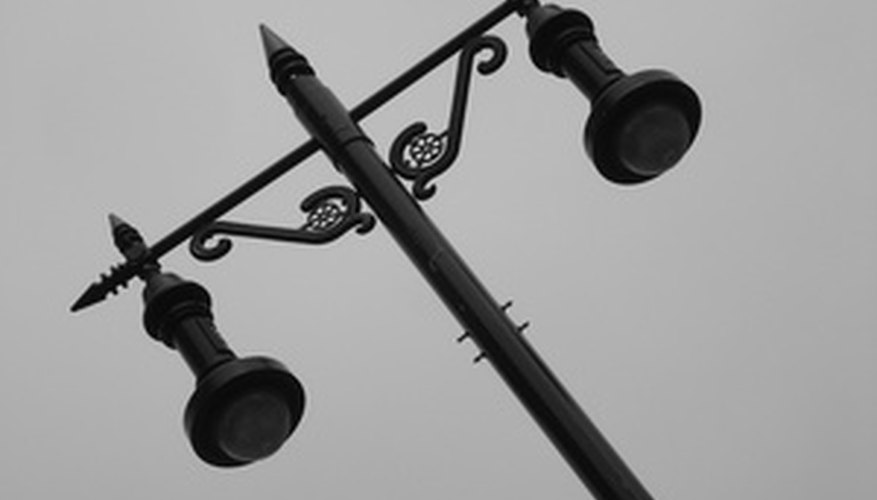 Installing Pole lights is beneficial to both the look and feel of your landscape but also to the protection of your home. Pole lights help deter people from entering your yard with ideas of doing damage to your home. Deciding to install pole lights is the first step into getting the job done. Consider all the items you will need including a licensed professional electrician. Choosing to do your own wiring can be a hazardous ordeal.
Installation process
Decide where you want to install the pole light, draw out a diagram marking each location and the surrounding area. You need to make note of sidewalks, flower boxes, trees, and other lawn items. On the map make note of these items and mark the required distance from the pole light to each item. Contact an electrician to install the wiring for your pole lights, make note of the day and time they can be there, and plan installing the pole lights accordingly.
Buy all the items needed for installing the pole lights in advance, do not wait till the day of your project to run out and get these items. It does not hurt to have extra conduit, rope, stakes and gravel or cement. This will insure that you do not run out of these items at a critical moment.
Mark each place on the ground with a small stake and rope. Using your tape measure check to be sure that the required distance has been met. Run a line from one of the stakes to the next marker, to help visualize the final layout.
Use the post-hole digger to dig out each location, at least 2-feet deep or below the frost line. If you are installing a large amount of pole lights then it is recommended to do no more than five at a time. Leave the hole at the bottom of the pole uncovered for threading the wires used to connect and power each light. Dig a line from one pole to the next for running the conduit.
Once you have each hole dug out, place a layer of gravel in the bottom. Set the pole inside the hole, and then pour your cement mix into the hole. Using some of the rope and extra stakes, tie a support line around each post and attach it to three stakes surrounding the poles. Do this for each pole then allow the cement at least 24 hours to dry.
Fill the rest of the hole with dirt, plant either grass, flowers or trim it with decorative rock. You are now ready to install the top of each pole light; this is when you want to have the electrician there to help you. They will be able to ensure that your wires are installed correctly and finalize the connection while installing the control switch.