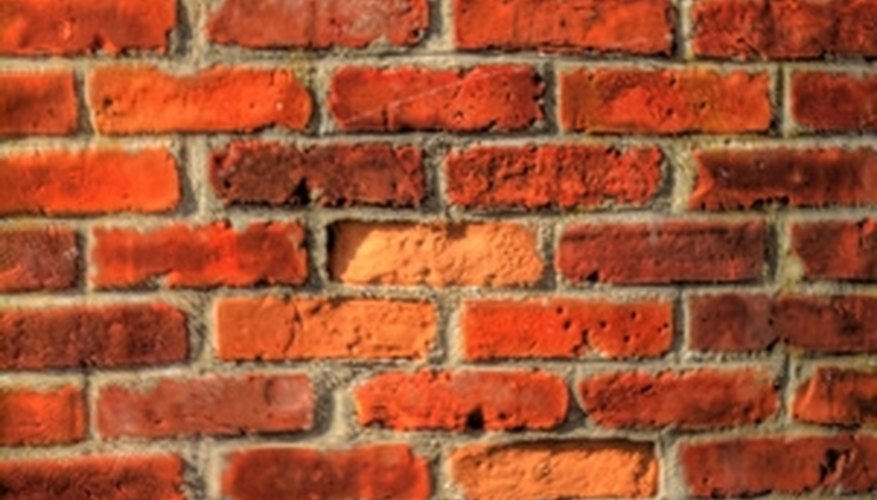 Older homes may have brick basement walls. Over time, brick walls can start to leak or develop moisture seepage, requiring repair. Before you begin to waterproof brick basement walls, you must seal all cracks. Waterproofing your brick basement walls is much more inexpensive when done by you, the homeowner, rather than hiring a professional who may charge an arm and a leg to get the same job done.
Check the brick basement walls for any small or large cracks. Use a stiff brush to clean and brush away any dirt, dust and small particles from around the cracks.
Vacuum the area with a shop vacuum. Place the floor attachment onto the shop vacuum, and vacuum the entire surface of the brick walls.
Mix epoxy-waterproofing mix in a bucket according to the package instructions. Dip a paintbrush into the epoxy-waterproofing mixture and brush it over any small, hairline cracks in the brick basement walls. Allow the mix to dry.
Set a chisel in the freezer for one hour. Remove it and tap a hammer on the chisel head to turn any cracks where water is seeping in into larger dovetail cracks, 1/8 inch or bigger.
Place hydraulic cement---refer to the back of the package for the amount---into a bucket and stir in enough water to make a sludgy mix with a long wooden spoon.
Use a trowel to push the cement into the dovetailed larger cracks. Use the flat side of the trowel to smooth the cement over the bricks. For extra moisture protection, pour the hydraulic cement mixture in a line along the brick basement floor, where the wall joins to the floor. Allow the hydraulic cement to thoroughly dry.
Brush a waterproofing sealer over the entire surface of the brick basement with a long-handled paintbrush roller. Different waterproofing sealers require different methods of application, so refer to the included instructions for complete details. Depending on which sealer you use, you may have to use a fine-mist sprayer to dampen the brick walls before application.