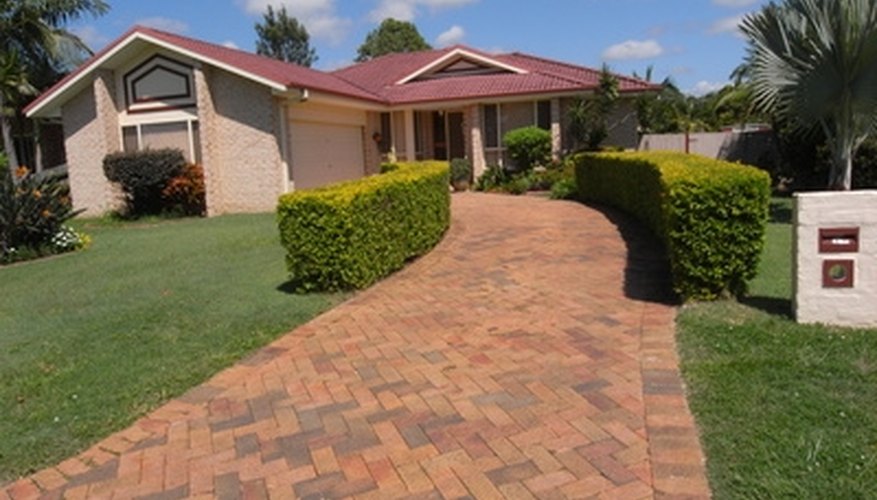 Your driveway pavers see a lot of dirt and grime. Grease, oil, mildew, tree sap, road salt and dirt are just some of the things that can cause your driveway pavers to look less than perfect. If left uncleaned, this grime and buildup can weaken the driveway pavers over time. Whether your driveway pavers are brick or concrete, it is important to clean them every year to wash away any buildup. This will keep the driveway pavers looking nice and make future cleanings easier.
Sweep the driveway pavers with a broom to remove loose dirt and debris. Use a garden hose to thoroughly wet down the pavers if they are brick. If the pavers are concrete, it is not necessary to wet them down with water.
Fill a large bucket with hot water. Add a few squirts of mild dish soap.
Dump the bucket of soapy water onto the driveway pavers. Use a push broom or mop to spread around the soapy water. Let the soapy water sit on the driveway pavers for 10 to 20 minutes.
Rinse the driveway with water from a pressure washer. Start at the back of the driveway and work your way toward the street. Move the wand over the surface using long, even strokes. Hold the spray tip about 12 inches from the driveway surface.