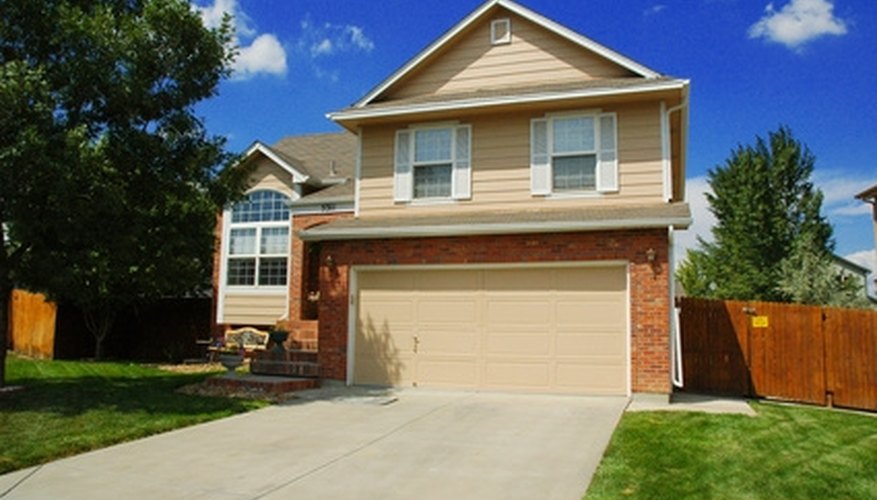 Sealing a concrete driveway will help to increase the lifespan of the surface. Concrete sealer assists in keeping moisture and other debris from damaging the concrete. It is important to properly clean your driveway prior to applying the sealer. Using the right products and methods to clean and seal your concrete driveway will help to ensure your driveway is protected from the elements.
Clean the concrete driveway with a power washer prior to sealing. Hold the power washer wand about 12 inches from the surface, and move it from side to side to clean the concrete. If oil or grease stains do not come off with power washing, use a concrete cleaner to remove them. Follow the manufacturer's instructions for using the concrete cleaner.
Allow the concrete driveway to dry completely before applying the sealer. If the driveway is wet at all, the sealer may not adhere properly.
Stir the can of concrete sealer with a paint stirrer. Pour the sealer into a paint tray with a liner.
Dip a medium-nap paint roller attached to a long pole into the paint tray to absorb a generous amount of sealer. Roll the sealer onto the driveway using long, smooth strokes. Start at the back of the driveway and work your way toward the street. Overlap your strokes slightly to ensure no part of the concrete is missed.
Allow the sealer to dry completely. Apply a second coat of sealer to the driveway in the same manner.