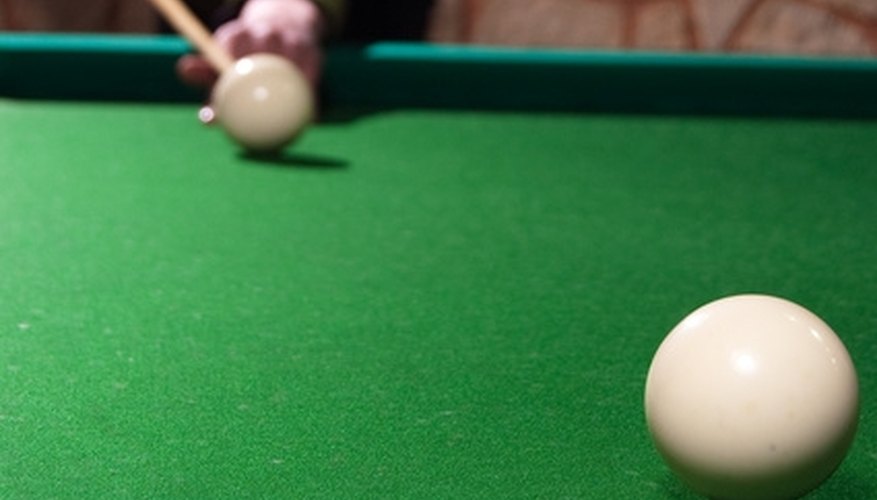 Any type of stain on your pool table could potentially have a negative effect on your pool game. Any time a liquid or a cleaning solution is introduced to pool table felt, the texture of the felt may be altered, making the balls roll less smoothly. To ensure that a beer spill on your pool table doesn't compromise your pool game, clean up the mess as soon as possible and never use soap on your pool table felt.
Soak up as much of the beer as possible using a white cloth if the stain is fresh. For dried beer stains, proceed to step 2.
Wet a clean cloth with white vinegar and gently sponge the beer stain. Continue until the beer stain is lifted from the pool table felt.
Purchase a pool table cleaner from a local pool table retailer if any traces of the stain remain. Spray the cleaner on the beer stain, wait several minutes and blot with a damp cloth until the stain is gone. Blot with a clean damp cloth to rinse the cleaner from the pool table felt. Allow the area to air dry.