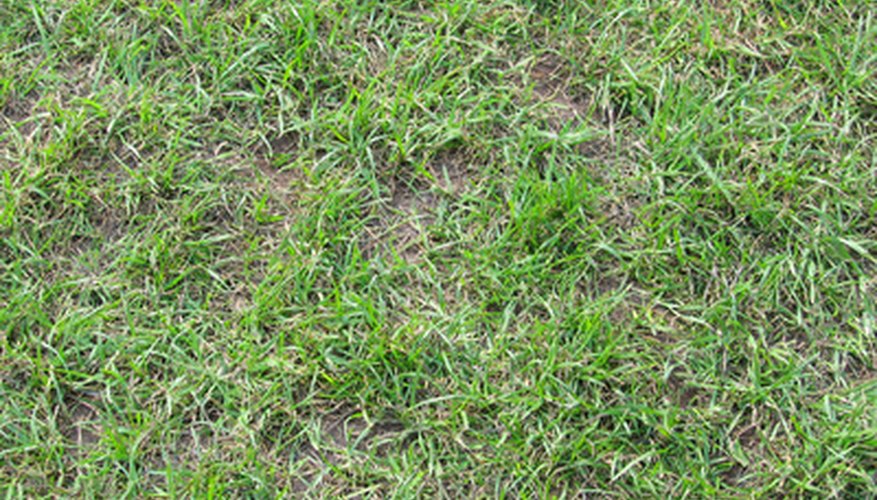 Lawns, gardens and landscapes with steep hills can cause serious troubles for those looking to beautify or grow on the land. Hillsides lose moisture and suffer from soil erosion, making it difficult to support plants or gardens. Grass will grow effectively on a hillside as long as you follow the proper preparations and planting procedures, and could be the solution for your bare hills. Hills create trouble for sowing grass seed, but laying sod will establish a grass lawn on your hill quickly.
Till the soil on your hillside as best you can with a soil tiller. This will break up soil clumps and help to eliminate any weeds that may grow in the area.
Remove debris such as sticks or rocks from the hillside area to prevent these obstructions from causing barriers between the new sod and the hillside.
Spread a balanced fertilizer over the area, following application rates and instructions on the product. This will help to established strong roots from the grass sod to the hillside.
Moisten the soil with water to help the fertilizer spread and to prepare the soil to accept the new grass sod. Roll out the pieces of sod and hold it in place on the hill with wooden stakes.
Stagger your rolls of sod so that the joints do not all line up. If you can see the joints, it will look like grassy brickwork. Fill in the joints between pieces of sod with soil so that the edges don't dry out.
Roll over the newly-planted sod with a soil roller to make sure the sod has full contact with the soil beneath. This will help the new sod to establish roots quickly.
Water the sod as much as necessary to keep the surface damp but not soaked for the first week. After one week, reduce watering so that you do not water until the sod begins to dry out. Roots should be established enough for you to remove the stakes within two weeks.
Fertilize the grass once per year in early spring with a balanced fertilizer to encourage new healthy growth during the season.