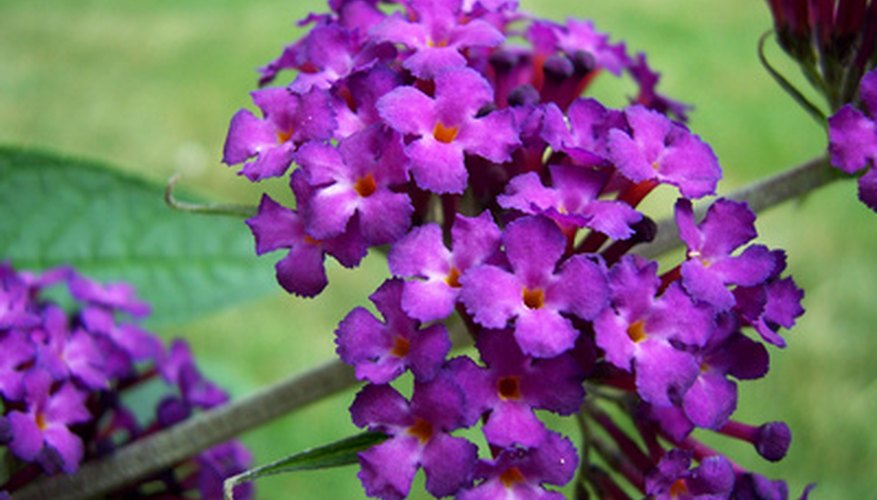 A power transformer box is a necessary, though unsightly, part of any lawn. Fortunately, hiding it with a few garden plants can make any lawn immediately look much more attractive. Planting large garden plants around the power transformer box will add beauty to the yard and keep the transformer box from view. Check to make sure plants can be placed around the transformer box before planting; some local codes prohibit planting near these boxes for safety reasons.
Dig up the topsoil around the power transformer box. Leave 8 to 10 inches directly around the box for safety reasons. Only dig up the grass and a small amount of soil to allow the plants to grow.
Create a bed about 10 inches wide for the butterfly bushes. Add new topsoil or compost if necessary to create a rich flower bed that will support plant growth.
Plant the butterfly bushes. Place two bushes along each side of the power transformer box, for a total of eight butterfly bushes. Leave several inches between each plant to give them room to grow.
Put mulch around the base of the butterfly bushes and along the flower bed. Mulch will help protect the roots of the plants and create a more attractive flower bed.
Water the butterfly bushes regularly to keep them growing. After a season or two, the plants should be large enough to disguise the transformer box.