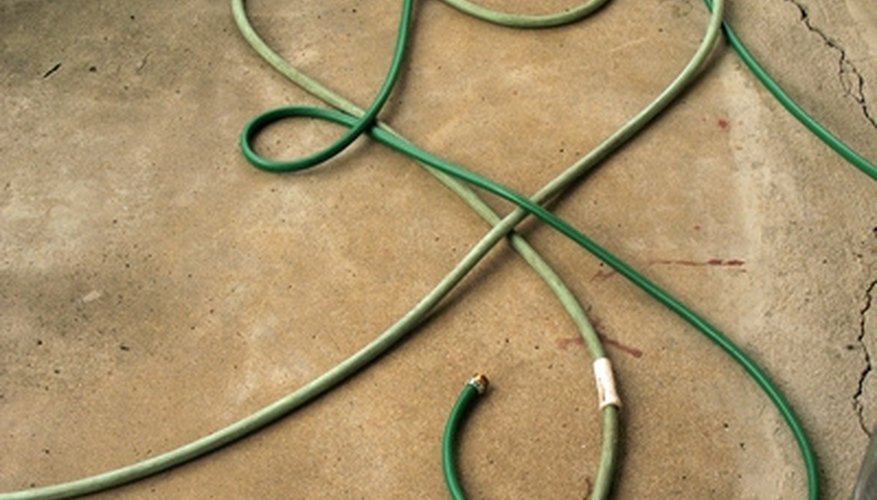 A concrete porch can stand up to tough weather and provides a durable outdoor space for a relatively low cost. If someone installed the porch concrete improperly, however, you may find that the entire surface is unlevel. This can lead to damage and deterioration of the surface due to water build-up. Leveling the concrete is a project that you can easily complete at home in a professional-looking manner.
Clean the porch of debris, dust and dirt by using a shop vacuum. Clear all furniture or other movable pieces from the porch floor.
Fill a garden sprayer's tank with a concrete degreaser, and spray it evenly on the porch floor. Let the degreaser set for 25 to 30 minutes, and then scrub it into the concrete with a nylon brush.
Spray down the floor with a garden hose to clear away the degreaser and any remaining debris. Wait for the porch to dry before beginning the leveling process.
Mix self-leveling compound and water in a small bucket using the ratio instructed on the packaging.
Pour the compound from the bucket onto the porch floor, and push it into low and unlevel spots with a steel trowel. Work quickly, as the compound will begin to set within several minutes of application. After you have spread it into the unlevel spots, allow it to self-level and cure for 24 hours before using the porch.