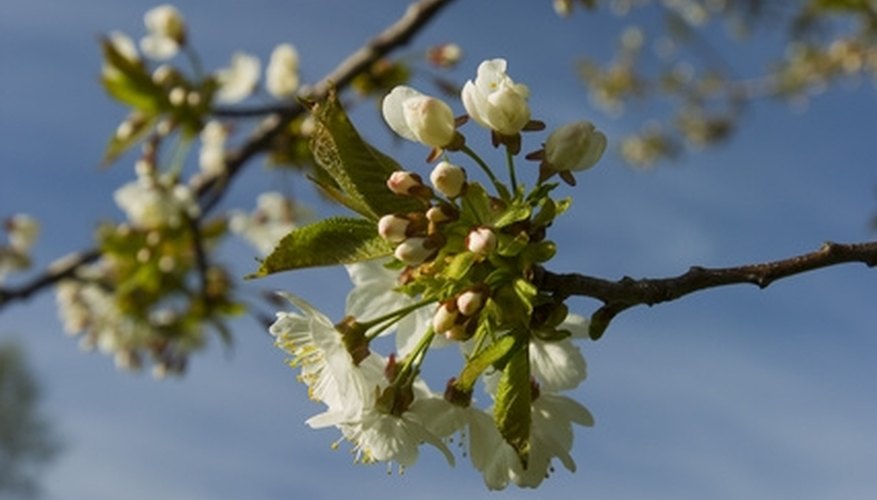 It is better to prune cherry trees when they are young than when they are older and more established. Correct pruning at a young age will form the basic structure of the tree, allowing it to grow in a manner that benefits its strength, shape and fruit production.
Identify the part of the tree that will serve as the center branch. Moving up from the trunk, choose the strongest vertical branch as the center point of the tree. Allowing multiple vertical leaders to grow can eventually weaken the tree during stormy weather. Multiple leaders also can shade fruit, which will reduce fruit production.
Eliminate all but the main vertically growing leader using pruning shears or lopping shears.
Identify four or five horizontally growing branches that will serve as the main lateral branches. These should be evenly spaced around the central leader to provide balance for the tree. Prune away any branches that are growing diagonally or at a sharp angle from the main leader.
Remove small branches growing out of the base of the trunk. These suckers can rob nutrients from the upper branches.
Prune branches that are crossing other branches.
Things You Will Need
Hand shears

Lopping shears

Pruning saw