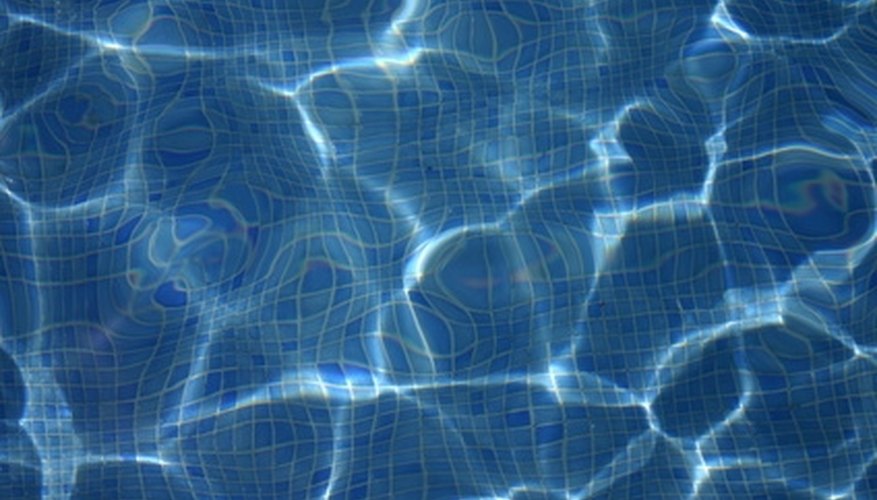 Easy Set pools are aptly named, because compared to other above-ground pools, setting them up is truly easy. The pools use an inflated top ring to keep the water in place and the pool standing up. Easy Set pools range in size from 8 feet to 18 feet in diameter. You can install a filter to give the pool more permanence, but you can still empty your Easy Set and move it with ease.
Find a level surface on which to set up the pool. Remove any twigs, roots, stones and sharp objects from the area.The location should also be within reach of your garden hose.
Spread out the ground cloth over the area where the pool will go. Press down on the cloth to make sure that there are no sharp objects beneath it.
Unroll the pool on top of the cloth. Spread out the sides of the pool, making the bottom of the pool as smooth as possible. If you are installing a filter, orient the filter holes so that they are facing the area where you will place the filter.
Plug an air pump into the clear plastic air valve on the dark blue top ring. Fill the ring with air, but not completely, as the air will expand on hot days. Remove the pump and close the valve on the top ring.
Climb into your Easy Set pool with your shoes off. Walk around the inside of the pool, holding up the top ring as you push the walls of the pool outside the top ring. Check the white drain plug to make sure that it is closed and the cap is secure on the outside.
Plug the filter connector holes with the black top-hat plugs that come with the pool. If your pool is over 18 feet in diameter, you will have to set up your filter before you fill the pool. Follow the instructions provided with the filter in order to set it up. See the Resources section for a filter instruction manual.
Add an inch of water to the bottom of your Easy Set pool. Walk along the inside of the pool again, holding up the top ring and pushing the sides of the pool outside of the top ring. Smooth out any wrinkles in the bottom of the pool.
Fill the pool with water to just below the top ring.