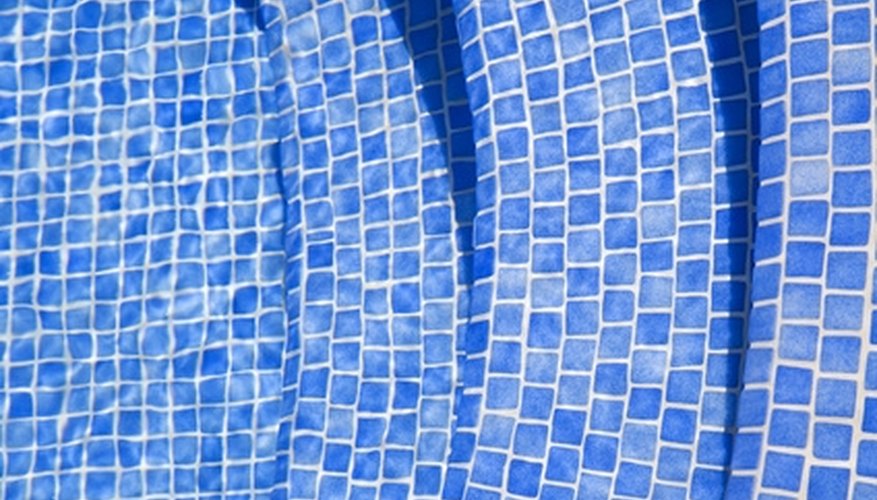 To maintain clear, clean pool water, you must install a swimming pool filter. The filtration process removes unwanted dirt particles from the water and returns clean water back to the pool. Assembling a swimming pool filter is not difficult as long as you take it one step at a time. Attempting to assemble a pool filter out of sequence will lead to frustration and an unwanted watery mess.
Find a level spot on which to place the pool filter. Sitting a pool filter on an uneven surface will cause the pool motor to vibrate. A vibrating motor is not only annoying but over a period of time can damage the pool pump and motor assembly.
Connect the pump motor to the filter's housing. The pump-motor assembly creates a vacuum to draw the water from the pool to the filter. Make sure to connect the motor to the filter before connecting any of the pool's hoses. To prevent water from leaking at the pump-to-filter connection point, apply plumber's tape to the connector before connecting the pump to the housing.
Attach the pool's return hose to the filter's return port. When that connection is secure, attach the hose from the skimmer to the pump. If your swimming pool hoses are the screw-on type, apply plumber's tape at each connection point to prevent leaking. If the hoses connect with a metal clamp, dip the open end of the hoses in hot water to help them stretch to fit more easily over the pump's connection adapters. Once the hoses are securely attached, affix and tighten the metal clamp with a screwdriver to keep the hoses in place.
Plug in the filter. Do not use an extension cord. Ensure that the filter's power cord connects directly to the electrical power source.
Open the filter's air valve. Pool filters operate in a vacuum, so you must open the air valve when first turning on the filter to allow all trapped air to escape.
Turn on the filter and watch the return flow into the pool. Check for leaks from any of the connection points. If you find leaks, turn off the filter and secure the hoses so that they are leak-free.
Add diatomaceous earth (DE) to the skimmer. If you're assembling a DE filter, now is the time to add the DE. Wait until the return-flow water no longer contains bubbles, which signals that all the air is out of the system and that it's time to add the DE.