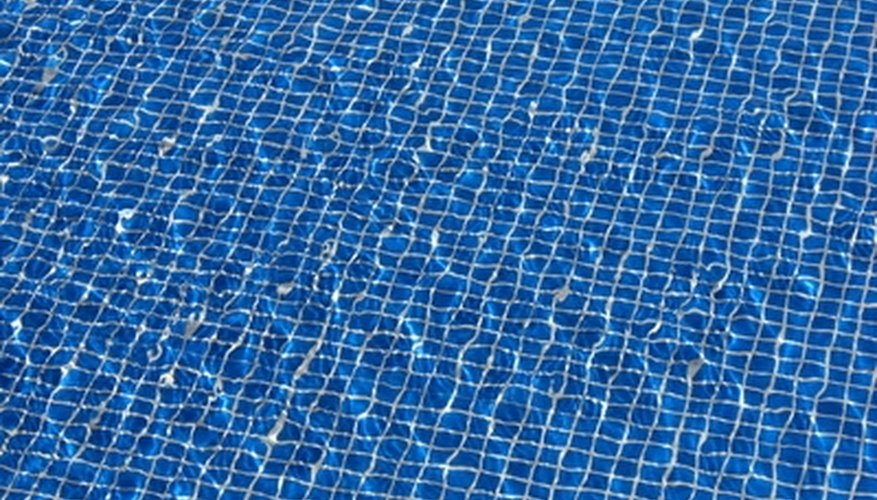 Many swimming pools are lined with durable vinyl pool liners, which are simple to maintain and come in a variety of colors and patterns. Vinyl pool liners prevent water from leaking and damaging a swimming pool's foundation. Over time, dirt, body oils and grime can collect on a vinyl pool liner, forming stains. Failure to remove these stains can eventually cause a vinyl pool liner to become brittle and crack.
Drain the water out of the pool gradually, according to the pool manufacturer's directions. It is necessary to drain the water before attempting to remove stains from the pool liner.
Scrub the stains on the vinyl liner with a nylon brush. Never use a steel brush on a vinyl pool liner, to prevent damaging the liner.
Apply vinyl pool cleaning solution directly to the stains. Follow the directions on the bottle to determine the exact amount of solution to apply to the stains and how long the solution should set on the stains.
Scrub the stains with the nylon brush until the stains are completely removed from the vinyl liner. You may need to apply more cleaning solution to the stains while scrubbing.
Dampen a soft cloth with water. Rub the cloth over the liner to rinse off the loose debris and cleaning solution.