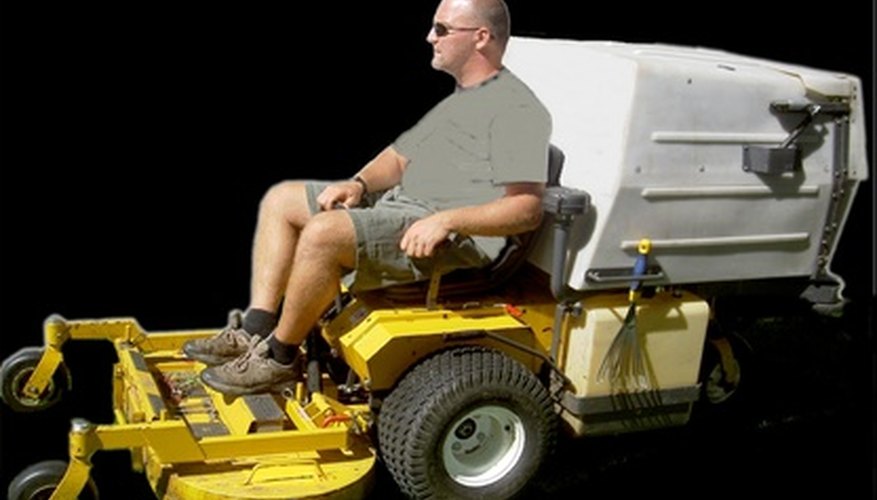 The John Deere lawn tractor has earned a reputation as one of the very best lawn mowers on the market that is known for its durability. Although these machines are built to last, they still require some minimal ongoing maintenance. If your lawn tractor is under performing and struggling to cut the grass like it usually does, you can usually resolve this by replacing the belt.
Park the John Deere lawn tractor on level ground and power it off. Engage the parking brake and raise the deck height lever to the highest position. Allow the lawn tractor to cool off for 15 minutes before continuing.
Remove the three screws located on the underside of the engine to the side of the pulley on the engine crankshaft. Upon removing these pins, remove the pulley as well.
Readjust the deck height to the lowest position using the deck height lever on the mower.
Remove the four bolts from each of the deck pulleys on the face of the deck with a socket set. Pull the existing belt off the pulleys and replace it with a new belt. Reinstall the four bolts into the deck pulley on the face of the deck and tighten them with the same socket you used to remove them.
Put the deck height lever to the highest position. Place the belt on the pulley located underneath the engine. Reinstall the screws you removed in Step 2 and tighten them.