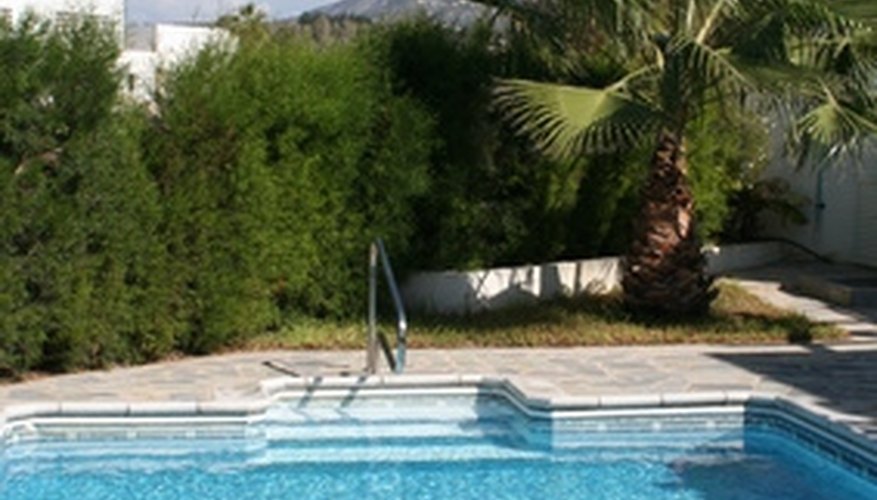 When refinishing a pool, calculating the amount of pool paint necessary will help avoid purchasing too much or too little pool paint. This will also help with budgeting the pool refinishing project so the expense can be planned according to costs. The amount of pool paint required is determined by the coverage of the pool paint product and the size of the pool.
Measure the width and length of the pool with a tape measure. Multiply the length times the width for the pool area.
Multiply the pool area by one of the following multipliers to determine the square footage of the pool: 1.5 for a rectangular pool, 1.65 for an oval or lazy-L pool, 1.55 for a Roman pool or 1.6 for a free-form pool.
Calculate the pool paint needed by dividing the square footage of the pool by the number of square feet the chosen product will cover as stated on the pool paint label.