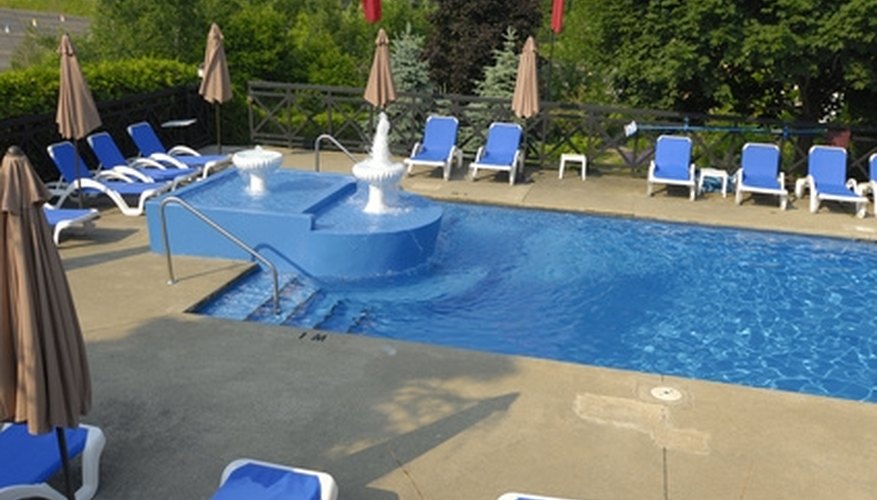 Vermiculite is used to to form the bottoms of vinyl liner swimming pools, according the website of The Schundler Co., a pool contractor. A mix of vermiculite, sand and cement is applied with a trowel to create a smooth bottom that the vinyl liner is placed over. The smooth surface helps prevent damage to the liner and will not decay.
Excavate any soil necessary for the pool installation. Some above ground pools require an excavation for the deep end, while in-ground pools require complete excavation. Make sure the soil left in the excavation is firmly packed without any protruding stones or tree roots.
Pour the dry vermiculite on the soil and level to a thickness of about 2 inches with a rake. Create a uniform layer of the vermiculite across the entire pool bottom. The vermiculite comes in 16-lb. bags with about 4 cubic feet of material.
Wet the vermiculite to the point the material is very damp. Use a tamper, or any other heavy, flat-bottomed tool, to tamp the vermiculite pool bottom. Make sure there are no sharp surfaces or uneven surfaces in the pool bottom that can damage the vinyl liner.