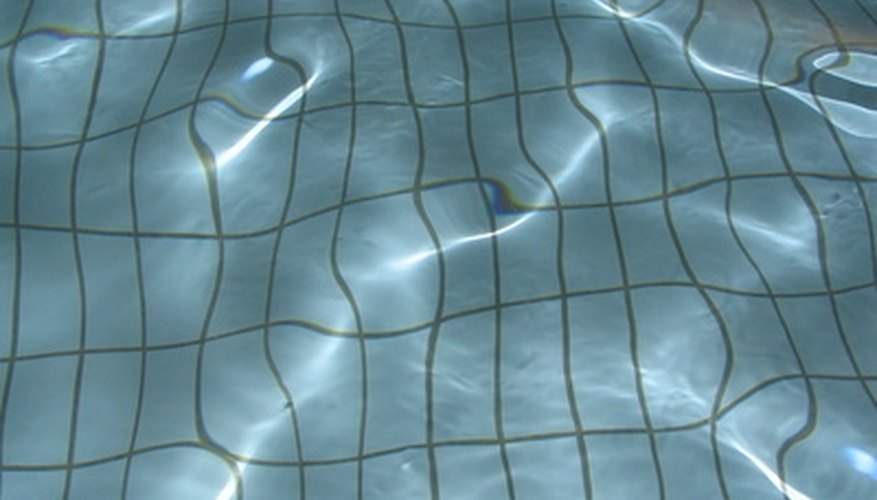 Chlorine is one of the four main chemicals that should be tested two to three times weekly in pool water. The proper chlorine level in a swimming pool is between 1.0 ppm (parts per million) and 3.0 ppm, ideally 2.0 ppm. Maintaining a proper chlorine level is extremely important, because chlorine keeps water clean and sanitized. Having too little chlorine in pool water will allow bacterial growth, waterborne illnesses, and cloudy water, while having too much chlorine will cause skin, eye and nose irritations. Chlorine levels in pools can be tested with certain supplies.
Purchase a chlorine test strip kit. Chlorine test strip kits include water testing strips and a color chart.
Wait until late afternoon or early evening to test the chlorine level in the pool. Direct sunlight will affect the testing procedure.
Find an area by the deep end of the pool that is farthest away from the pool filter. Submerge a clean cup about 1 foot under the water, and fill the cup with water.
Bring the cup out of the water, and set the cup aside. Wipe off your hands with a towel, to prevent altering the test.
Remove a test strip from the kit. Dip the test strip into the cup of pool water, and then remove the strip immediately.
Hold the test strip level for about 15 seconds. Once color appears on the test strip, match the color of the test strip to the color chart included in the kit. The colors on the chart will show you the chlorine level of the pool water.