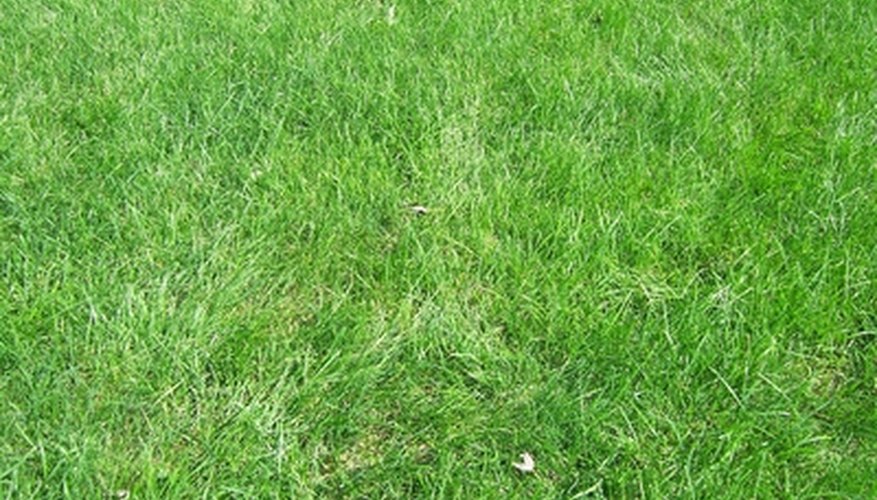 Grass roofs are practical and cosmetically appealing. They insulate your home, helping you regulate heating and cooling more than traditional systems. They have additional benefits when planted in cities. Grass roofs can improve the quality of your water, retain storm water and make the roof top a showcase. Anyone can build a grass roof, as long as the roof pitch is between 5 and 20 degrees for drainage. The key is to prepare the area with an underlayment system to support the grass.
Get a building permit if needed. Contact the local planning department to see what the requirements are for building a vegetated roof.
Use the tape measure to figure out how large the roof is. Use this measurement in conjunction with the grass seed bag to determine how much seed you need for the planting area. You also need the measurement for buying an appropriate underlayment system.
Buy a grass seed that grows well in your region and climate. Remember that the rooftop may be drier than a traditional yard because there is more wind at the roof line. Thus, you may want to consider a grass that tolerates drought well.
See a green roof supplier to buy an underlayment system. This system contains insulation, a moisture barrier, drainage protection and a filter fabric. Install the system according to the manufacturer's instructions.
Spread 4 inches of soil or a fertile mix such as one containing compost and soil to the top of the underlayment system. Moisten it with water.
Fill a hand spreader or mechanical spreader with the appropriate amount of grass seed. Run over the entire area, dispersing an even amount of seed. Do it twice if necessary to ensure even coverage.
Rake the seeded area lightly to cover the seed with a thin layer of soil. Around 1/4 to 1/8 inch is sufficient. The soil will keep the seed in place and encourage it to sprout.
Keep the seeds moist by watering daily. Make the spray even; you don't want pooled water, because the seed will float away.
Water the grass roof once a week or more during the growing season to keep it moist. Because it will not be able to develop the same root system it would if planted in a traditional manner, the seed needs extra attention.